RFL/RE – Plans to commemorate the first anniversary of the death of Nika Shakarami, a 16-year-old protester believed to have been killed by Iranian security forces during widespread protests last year, have been abruptly canceled amid an increased security presence around her grave site and the detention of several people who tried to come and pay their respects.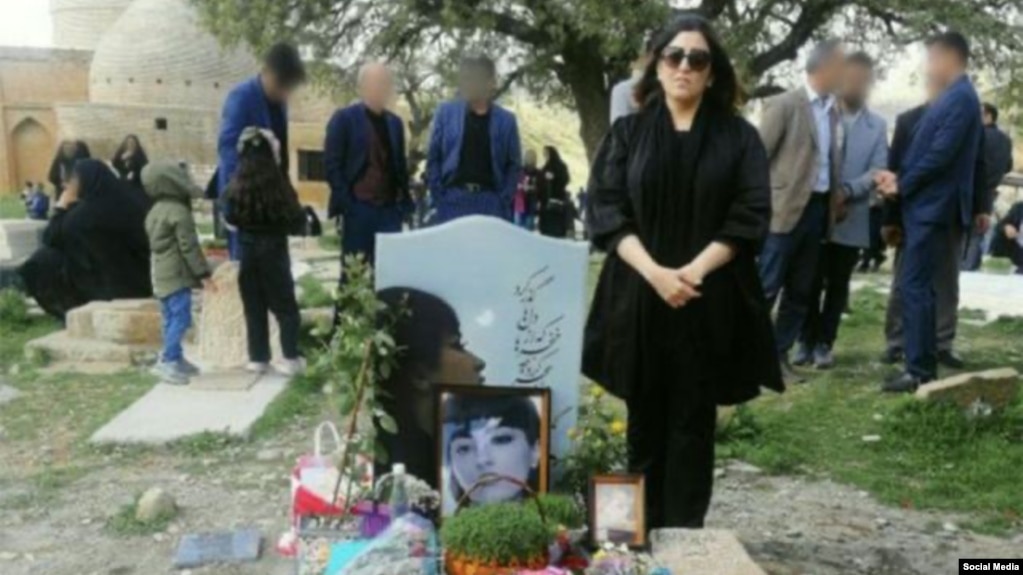 Nasrin Shakarami, Nika's mother, said in a post on Instagram that "problems" had forced the family to call off a memorial.

"I don't want to endanger the honorable citizens who intended to join us," she wrote, noting the severe consequences handed to those who have voiced dissent over the situation in Iran.

Aida Shakarami, Nika's sister, also took to Instagram, reporting an increased security presence around Nika's grave in recent days. She added that several individuals who tried to pay their respects were detained.

The 16-year-old Nika went missing during protests in September 2022 in Tehran over the death of Mahsa Amini, who died while in police custody for allegedly wearing her head scarf improperly.
In her last communication with her friends, she said she was being chased by security forces.
Eight days later, Nika's body was returned to her family. The official cause of death was cited as "multiple blunt force traumas" to the head, though authorities pushed the narrative that her death was a suicide.
The incident echoed what happened to Amini. Authorities have said she fell into a coma soon after her arrest because of health problems. But her family says she was in good health, while eyewitnesses said the 22-year-old was beaten during her arrest.
Amini's family was also denied access to her grave on the anniversary of her death on September 16.

Amjad Amini, Amini's father, was detained outside his home on September 16 and taken to the Intelligence Ministry in his hometown of Saghez for interrogation in what is widely seen as a thinly veiled attempt to keep him from going to his daughter's burial place.

The public anger at Amini's death has widely been seen as one of the biggest threats to Iran's clerical establishment since the foundation of the Islamic republic in 1979.

At least 500 people have been killed around the country since authorities began the current crackdown on her sympathizers, with thousands more detained or harassed.
Written by Ardeshir Tayebi based on an original story in Persian by RFE/RL's Radio Farda