BBC – The mother of a 16-year-old girl allegedly beaten to death by security forces during protests in Iran has spoken of her continuing heartache.
In an exclusive interview that appears in a BBC documentary, Nasrin Shakarami says she "cannot forget for a second" what happened to her daughter Nika.
Nasrin was speaking to actress Zar Amir Ebrahimi, who fled Iran in 2008.
Nasrin also rejects authorities' claims about the deaths of protestors: "We all know that they are lying."
Nika's was one of the most high-profile deaths during protests in late 2022.
The protests have continued since then, though have become much less intense due to a bloody crackdown by security forces.
The unrest began after the death in custody of Mahsa Amini, a young woman who died after she was detained by morality police in the capital for allegedly violating Iran's strict rules requiring women to cover their hair with a hijab, or headscarf.
Four days after Mahsa died, Nika was filmed at a protest in Tehran setting fire to her headscarf.
Videos posted online show Nika standing on a dumpster as she did so, while others are heard chanting "death to the dictator" – a reference to the Supreme Leader, Ayatollah Ali Khamenei.
In her interview with Zar Amir Ebrahimi, Nasrin says: "Nika was concerned about the injustice and discrimination towards Iranians. She used to think about it a lot.
"She was extremely adventurous and fearless. I was always worried about how bold she was. I was always afraid that something would happen to her."
Nasrin says she called Nika that day and could hear protesters around her.

The story Iran has tried to hide from the world – the brutal reality of the recent street protests, told through videos of ordinary citizens.
Watch on BBC Two at 21:00 on Thursday 29 June – and afterwards on BBC iPlayer (UK only)

The interview appears in a documentary, Inside the Iranian Uprising, alongside 350 clips from 100 hours of film, shot and uploaded by young Iranians.
Footage shot on 20 September shows Nika throwing rocks in the direction of the police. Another clip recorded that evening shows Nika still at the protest taking cover behind a car.
She disappeared after telling a friend during a phone conversation just before midnight that she was being chased by police.
One eyewitness told CNN last year that she saw Nika being taken into custody at a protest by "several large-bodied plainclothes security officers" who bundled her into a car.
That night Nika's Instagram and Telegram accounts were deleted. Her family began to search for her and asked the authorities to help, but Nasrin says: "No one was giving us any answers."
The family said they eventually located her body at the Kahrizak mortuary on 30 September and that they were only allowed by officials to see her face for a few seconds in order to identify her.
Nika's maternal aunt, Atash, said in early October that officers from Iran's elite Revolutionary Guards told her that Nika was in their custody for five days and then handed over to prison authorities.
A death certificate issued by a cemetery in Tehran, which was obtained by BBC Persian, states that Nika died after suffering "multiple injuries caused by blows with a hard object".
The authorities denied any wrongdoing and made inconsistent statements about her fate.
The Iranian government did not respond to the BBC's request for comment for the documentary.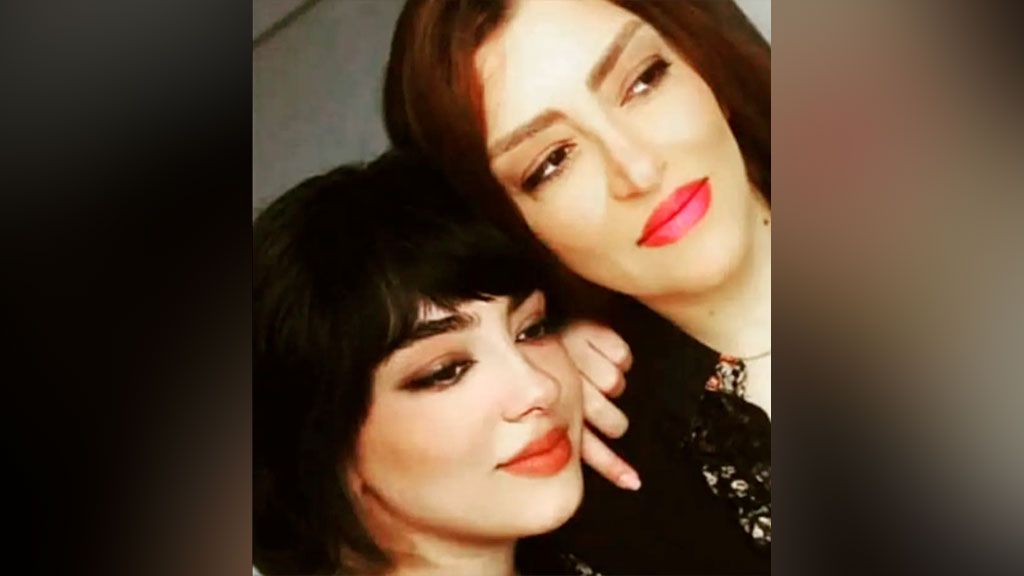 State TV broadcast a video purporting to show Nika returning home after the protests. Prosecutors went on to say that she had later jumped or been pushed off a building.
Iran's Human Rights Activists News Agency (HRANA) says more than 530 protesters have been killed, including 71 children, and almost 20,000 more have been detained in a violent crackdown by security forces, which have portrayed the protests as foreign-instigated "riots".
Seven protesters have also been executed following what a UN expert has called "arbitrary, summary and sham trials marred by torture allegations". Dozens more have reportedly been sentenced to death or charged with capital offences.
"They are not taking responsibility for killing her nor telling us who did it," Nasrin says. "They are not pursuing the case. To whom should we complain?"
Nasrin has previously said Nika's aunt, who made a video statement while in detention in which she said her niece "was killed falling from a building" had been "forced… to make these confessions".
In the interview with Zar Amir Ebrahimi, Nasrin says: "I am a mother and I loved Nika infinitely. She was the love of my life. Losing a child like Nika is a tragedy.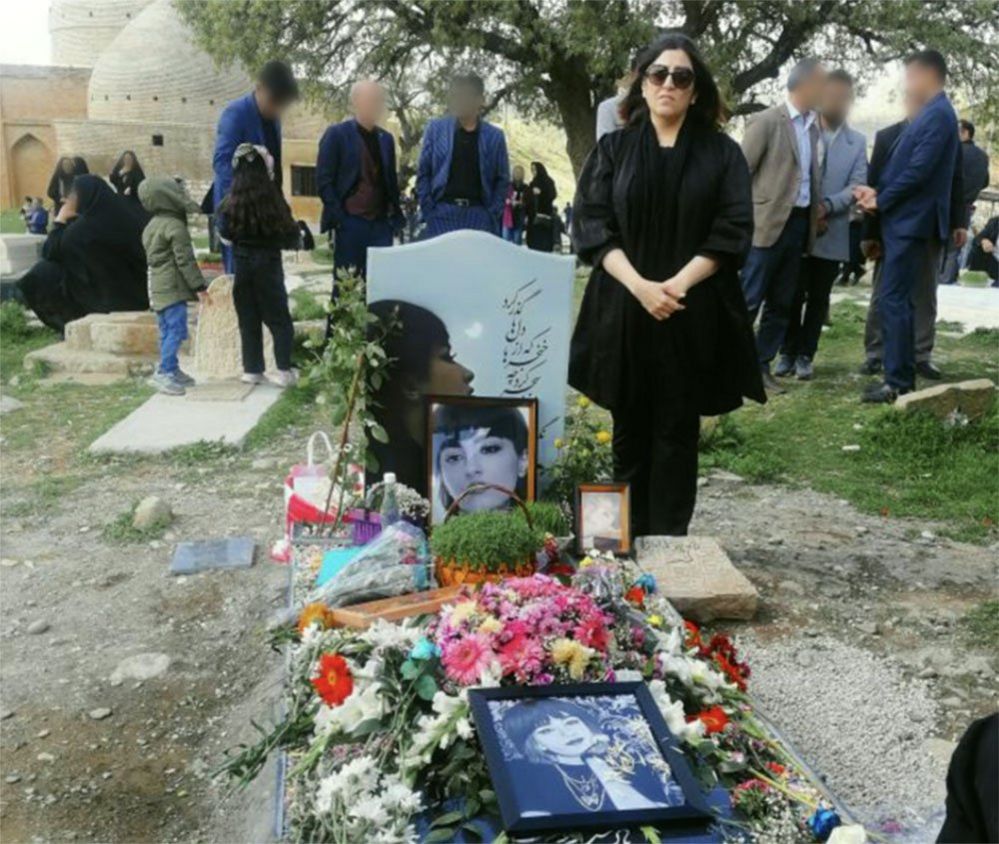 "I personally have a lot of respect for Nika's bravery and free spirit. I believe that we are living in a specific point in history where such events are needed."
From the moment Nika was born, Nasrin realised that she had an "extraordinary energy", she says.
"I cannot forget for a second what has happened to Nika," Nasrin adds. "Even in my dreams I beg her to come and talk to me.
"I only have one hope… that the blood of our children doesn't get trampled upon."