RFL/RE – The father and sister of Abolfazl Adinezadeh, a 17-year-old protester shot dead by Iranian security forces in October, have been charged with "anti-government propaganda," according to their family lawyer, Khosrow Alikordi.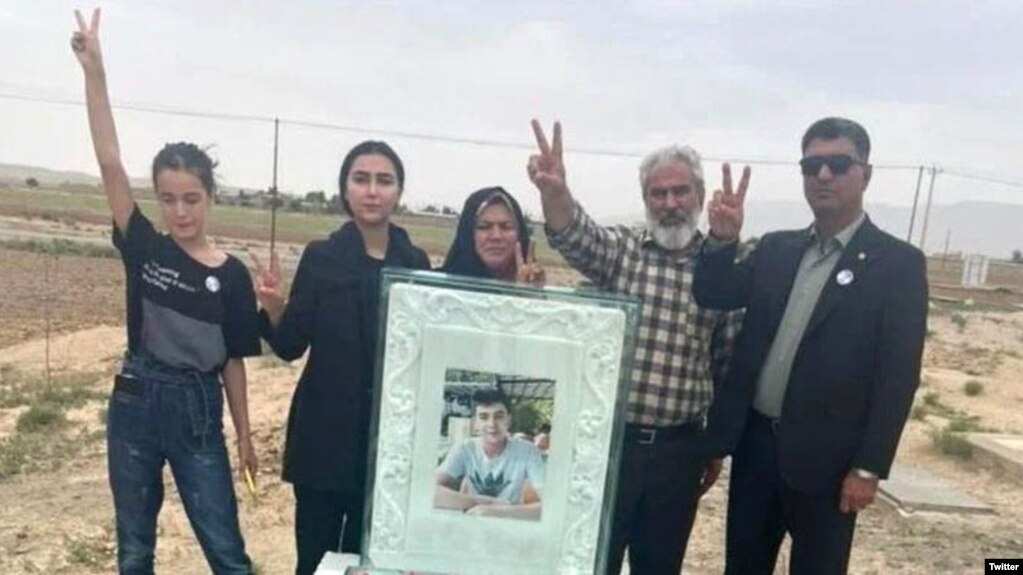 The charges are in relation with interviews and social media posts by Ali Adinehzadeh and Marzieh Adinezadeh, Abolfazl's father and sister respectively, Alikordi said.
The family has reportedly been under pressure since Abolfazl's death, with their home being subjected to multiple raids by security forces.
Abolfazl Adinehzadeh was one of the casualties of the nationwide protests that erupted following the death in police custody of 22-year-old Mahsa Amini, a young woman who had been arrested for an alleged head-scarf violation.
These protests have led to the arrests of thousands of demonstrators across Iran. The exact number of detainees remains unclear, but the head of Iran's judiciary announced in May that around 90,000 protesters had been pardoned by Iran's leader Ayatollah Ali Khamenei.
The Human Rights Activists News Agency (HRANA) says more than 500 people have been killed during the unrest, including 71 minors, as security forces try to stifle widespread dissent.
Seven young protesters have been executed.
The Adinehzadeh family's lawyer has called for the release of all political prisoners and justice. He also expressed concern about the lack of transparency in the cases of political prisoners and the pressure exerted on their families.
Tensions between the government and the families of those killed or arrested in nationwide protests over the September death in police custody of Mahsa Amini have been on the rise in recent weeks.
The government has been accused of stepping up the pressure on the victims' families through collective arrests and the summoning of grieving families by security agencies.
Written by Ardeshir Tayebi based on an original story in Persian by RFE/RL's Radio Farda