Last week Hurricane Ian caused as much damage to Florida as six other storms did over the past six years. Scientist explain that the rapid intensification of the storm is due to global warming. In Iran protests and riots have been coming and going much like the storms, whether it be due to fake election results, increasing price of petrol, lack of water or the mandatory hijab. But this time the atmosphere has changed according to protesters, this time women are leading the charge backed up by their fathers, brothers and husbands. The energy of the protests has spread all over the country and internationally with a decisive impact not seen before.
Fueled by the murder of a young woman allegedly not wearing her hijab appropriately the protests have shown no sign of diminishing instead the anti-regime protests are intensifying and people are still out in the streets facing security forces, ripping down pictures of the Supreme Leader Ayatollah Khamenei and burning their mandatory hijabs.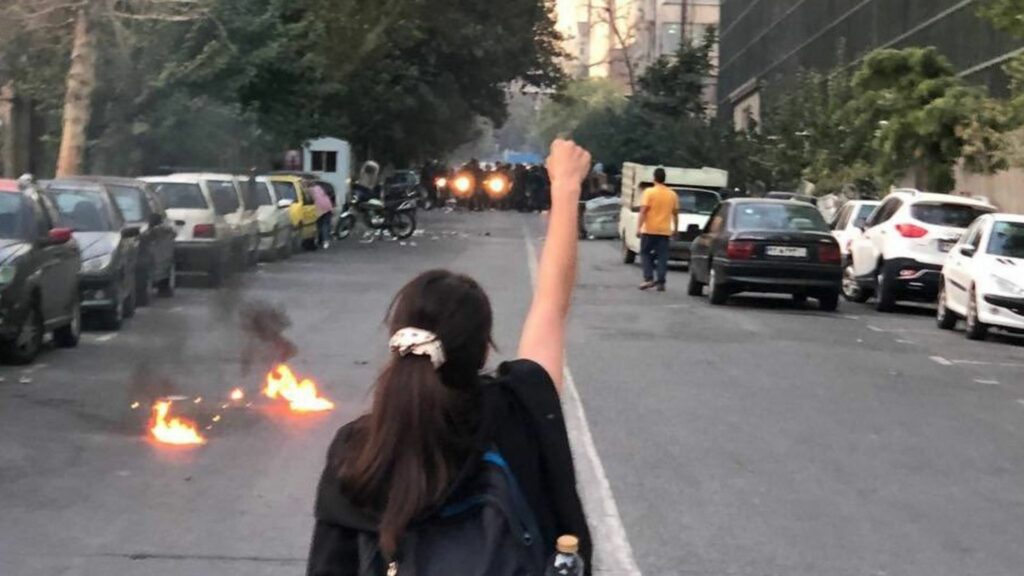 The fact that women are leading this movement is important. The authoritarian Iranian regime suppresses both men and women's rights but the legal rights of women and children are far more restricted. The mandatory hijab is only one of the many ways the regime is infringing on women's rights, women aren't allowed to leave the country without their father's or husband's consent, men are granted custody of children exclusively in marital issues, men can divorce more easily than women, the marriage age has been lowered for girls and in essence women are treated as second-class citizens. Depending on other background factors (religious, ethnicity, educational, social) women can move even further down that ladder.
Mahsa Amini's given name was Jina, a Kurdish name, which is frowned upon by Iranian authorities. In practice when a child is born and the family register the baby's name it must first be approved by the government. If the authorities view the name inappropriate or foreign it will not be accepted and the family must choose another name from a list of approved Iranian names. Consequently, minority groups will often give their children two names, one used for legal documents and another for family and friends. Having a name which is not approved will have consequences for instance the child may be refused an identity card issued by the authorities.
Mahsa Jina Amini was not only vulnerable by her gender, her young age but also her ethnicity as part of the Kurdish minority in Iran. The government's crackdown has been particularly harsh on the Kurdish provinces with deadly clashes. Kurdish people is one of Middle East's largest ethnic groups and they live across several countries, the majority resides in Iran, Iraq, Syria and Turkey. In Iraq they have a semiautonomous region which Iran just recently launched drone attacks against claiming they were targeting armed Kurdish separatist groups. The Iranian government's fear of the Kurdish minority lies within their strength in gathering, organizing and unifying against injustice following years of persecution. After all the current protests started in the Kurdish region and soon took over the whole country. Kurdish people have a reputation of standing strong against oppression whether it be the Islamic republic of Iran, former Iraq or ISIS in Syria.
Although the current events have all the potential of leading to a full blown Kurdish nationalist uprising, the rapid spread and shared outrage following Amini's death unified people across the country to a greater purpose. People were collectively empathizing and identifying with Amini and broke out chanting "WOMEN- LIFE- LIBERTY" words that have taken over the world. Protesters have been interviewed all over Iran and they say that what is happening now is not a Kurdish nor an Iranian revolution it is an uprising by women not seen since women where fighting for their right to vote some 120 years ago. And women in the Middle East are in urgent need of change. Through this movement many things can be expected to change which would benefit the world at large.