THE ART OF DECEPTION- THE LOBBYING BUSINESS OF IRAN
Lobbying is a form of influential activity that exists in pretty much all governments around the world by paid special interest groups who hire expert professionals to argue or rather persuade governmental officials in specific legislation issues and decision-making processes. Although the lobbying activity is regarded as a lawful activity it is generally considered as a form of professional bribery and therefore it is under continuous analysis by investigative reporters and the public. The fact that the lobbying business is regarded as lawful activities is because many governments, but not all, regulate their activities by complex rules and laws, should they fail to follow these laws severe punishments including jail can be applied.
The United States lobbying activities have a long history and has grown very successful over the years which is clearly illustrated by the existing number of lobbying groups (in Washington there were over 12,000 active lobbyists in 2013) as well as the size of their budgets, which is also why the United States requires systematic disclosure and transparency of the lobbying activities as specified by the Lobbying Disclosure Act of 1995. However, there is no escaping the fact that the lobbying business is run by immense amounts of money (over 30 billion dollars in 2011 in overall lobbying expenses nationally) and with globalization comes increasing opportunities for foreign-owned corporations to enter the lobbying arena of democratic governments, consequently it is inevitable that they too have and will affect decision-making and policies around the world. This becomes problematic when democratic governments are engaging with outspoken authoritarian and undemocratic regimes such as Iran, China, Saudi-Arabia etc. In 2010 foreign governments spent some 460 million on lobbying the US government. Although the US congress responds to this type of criticism by updating lobbying legislation it is a well-known fact that the lobbyists have improved their strategies and found sophisticated methods of obscuring their real activities.
Unsurprisingly, the Iranian regime has an extensive and well-planned lobbying activity in most Western countries. In the United States most are familiar with NIAC (National Iranian American Council) and its founder and president Trita Parsi. NIAC is a pro-Iranian advocacy and lobbying organization founded in 2002 and lead by Iranian-Swedish Trita Parsi who has had an enormous impact on pushing and advancing Iran's agenda, not in the least in the nuclear deal during Obama's presidency.
Trita Parsi was born in 1974 in Iran, he moved with his family to Sweden at the age of 4 years. In Sweden he engaged in studies at Uppsala University and Stockholm School of Economics, he earned master's degrees in International Relations and Economics. Early in his career he worked on behalf of the Swedish Permanent Mission to the United Nations in New York where he was handling affairs on Afghanistan, Iraq and Iran on human rights subjects. He started his first pro-Iranian activities in 1997 in Sweden by establishing the lobbying organization "Iranian for International Cooperation" (ICC), which he himself described as an organization to pressure U.S. lawmakers towards a more Iran friendly position. He soon moved to the United States to study foreign policy at John Hopkins University where he later received his PhD in International Relations. Trita Parsi's brother Rouzbeh Parsi earned his PhD in history at Lund University, Sweden, in 2009, he is now the head of the Middle East and North Africa program at the Swedish Institute of International Affairs. His work is focused on the Iranian Nuclear Program, Iranian Politics, and Iranian relations with the EU.
Most might be impressed by the brothers' achievements in the academic area; however, few realize how they apply these merits in media and in their controversial opinions.
When Trita Parsi moved to the United States he soon joined and became the development director of AIC (American Iranian Council) in 2001. AIC is described as a pro-Iran and anti-sanction advocacy organization founded in 1997 by Hooshang Amirahmadi and supported by U.S. oil companies as well as the Iranian regime. Apparently, their own description of the organization is somewhat different; "to promote better relations between the United States and Iran, to work for the interests of Iran and the United States and to oppose pro-Israeli lobby organizations such as AIPAC (the American Israel Public Affairs Committee)".
Parsi moved on and started NIAC but soon he was faced with overwhelming criticism regarding NIAC's obvious pro-Iranian regime activities. The criticism came from the Iranian American community and investigative reporters. Parsi was swift in answering the criticism and filed a lawsuit against the journalists, activists, and media outlets in the hopes of silencing the criticism and making a point. However, the lawsuit was lost in court and Parsi and NIAC was ordered to compensate the defendants' legal expenses. Furthermore, NIAC and Parsi were ordered to release internal documents which proved the direct links between NIAC, Parsi and the Iranian regime including informative email conversations between Trita Parsi and Iran's ambassador to the United Nations at the time; Javad Zarif. The documents showed that Parsi and Zarif had a close relationship and Parsi had been fully active in arranging meetings between Zarif and members of Congress.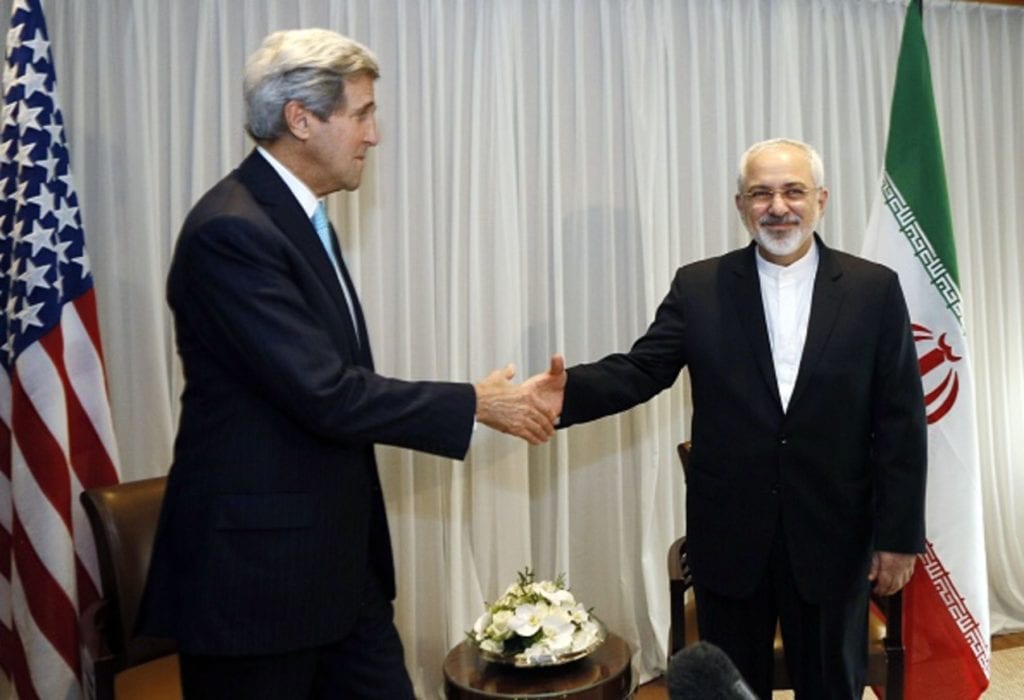 The relation between NIAC and the Iranian regime was not only based on advocating pro-regime policies but also existed on a strong and stable financial support from the regime. One example of these financial sources that supports similar activities in the United States is the Alavi Foundation, former Pahlavi Foundation founded by Shah Mohammad Reza Pahlavi in the 1970's, its headquarters are based in Midtown Manhattan, New York. In 2017, this so-called charity organization was exposed as an organization controlled by the Iranian regime. Even prior to that, in 2013, prosecutors found that Assa Corp also based in the same building was a front for Iran's Bank Melli. Furthermore, the Alavi Foundation was accused of providing university grants to promote pro-Iranian and anti-Israelian professors and academics at universities across the United States, other than that, they also had support systems and funding programs for establishing Islamic centers and mosques across the country.
It is unfortunate, to say the least, that even after a lawsuit against NIAC and Trita Parsi exposing their obvious connection to the Iranian regime that the Obama administration in 2009 found that they could use NIAC in repairing conflicts between the United States and Iran. And this, bearing in mind, was during a turbulent time when nationwide protests emerged in Iran against the presidential election in 2009 (the Iranian Green Movement), which was brutally crushed in front of the eyes of international media. Paradoxically, during this time Trita Parsi gained even more influence in the US with the new attention given by the White House.
Still, the lost lawsuit revealed important documents unfolding NIAC's and Parsi's well-defined position as an organization falsely imaged as supporting Iranian Americans interests in the United States but in fact was advancing Iranian political agendas in different areas such as opening trade opportunities, lifting sanctions, and creating a humanized front for the Iranian regime among Iranian Americans as well as among American politicians. Parsi has worked hard in creating a legitimate image of NIAC illustrated by the repeated number of times that they have exaggerated their number of members. In 2005 NIAC claimed to have well over 10,000 members when in fact the total number was around 200-300 members and some 1,500 members in 2008. This is particularly interesting because NIAC has always claimed to be working in the interest of Iranian Americans, but apparently finds little support amongst them. Another approach frequently used to create support for Iran in Washington is to pull out the victim card and blaming Israel for the negative image of Iran, redirecting attention from issues such as human rights violations and undemocratic values in this manner. The Parsi brothers have both been skillful in giving interviews and publishing articles carrying the same messages as Iranian officials and politicians have, however with the talent of presenting the message in a slightly different tone which the Western public can easily accept. Among Iranians there is no question that Trita Parsi and his brother Rouzbeh Parsi are directly forwarding Javad Zarif's and the regime's opinions but slightly more tactful and palatable for the Western audience.
When the sanctions were lifted against Iran during the Obama administration, Parsi supported these actions by promoting Iran's new modern approach on different subjects, for instance he claimed that Iran had changed its tone against Israel on a rhetorical level, he argued that a nuclear deal would improve the relations between the United States and Iran and in so doing Iran would also improve its relations with other countries in the region. But the world observed the opposite in the following years as Iran's proxy wars and ambitions in the region have steadily grown in Iraq, Yemen, Syria, Lebanon, and Afghanistan resulting in increased tension not only in the Middle East but worldwide.
The question is now what the next step will be under the Biden administration. During the Trump presidency we observed a clear cut from the Obama approach with the sanctions being reimposed on Iran. The Parsi brothers responded to this rapidly in their claims that the sanctions would only weaken the lives of ordinary people in Iran which was a statement that took on an immense popularity and originated from the Iranian regime itself. But did this statement have any substance? The US did not include humanitarian imports to the sanctions and the weakening of the Iranian rial was already a fact due to years of economic and political uncertainty even before the US sanctions were reimposed. The country was not struck by nationwide protests for no reason, life in Iran was characterized by high unemployment, rising costs of living and state corruption years before the Trump administration imposed their sanctions. It is however a classical populist argument to put the full blame on the US and disregard the domestic mismanagement of the economy, the financial support of years of proxy wars in the region and the immense financial investment in the Iranian nuclear program as fundamental cause of the real problem.
Trita Parsi was head of NIAC until 2018 but then moved on to The Quincy Institute for Responsible Statecraft as co-founder and executive vice president, a think tank founded in 2019 and funded by the Open Society Foundation, the Koch Foundation and the Rockefeller Brothers Fund, all of whom are on agreement to rescue the Nuclear deal from the Obama administration and uphold normalized relations with Tehran. The Quincy Institute has a different approach in its activities as compared to NIAC, in that it promotes a broader political agenda and covers more of the funder's interests and by doing so they are attracting greater funds. However more refined and sophisticated front they are implicating as an American foreign policy association the pushing of a focused pro-Iranian government agenda is still there. The Quincy Institute has in its short period of time managed to criticize prominent human rights activists like feminist Iranian American Masih Alinejad, Putin critic Alexei Navalny and managed to promote authoritarian regime's agendas including China, North Korea and Russia, defending for instance the treatment of Uyghurs, claiming that they are not committing genocide, as well as numerous publications and articles calling for the lifting of sanctions on the Assad regime.   
The Quincy institute is in fact a continuation of the NIAC with a somewhat broader working area and with upgraded methods in an attempt to avoid too much focused attention, but the real agenda is ever present, to advocate authoritarian regime's interest as well as their own.
The rise in foreign lobbying, in particular for repressive regimes with diminished oversight is a real threat to democracy and the naïve acceptance of modern governmental influencers like the Parsi brothers who are running these regimes' agendas in a devious and organized manner is as concerning for the survival of democracy.