RFL/RE – Iranian Intelligence Minister Esmaeil Khatib has issued a stark warning to Persian-language media outlets operating outside of Iran, saying that support from other countries will not deter Tehran from "aggressive" actions against them.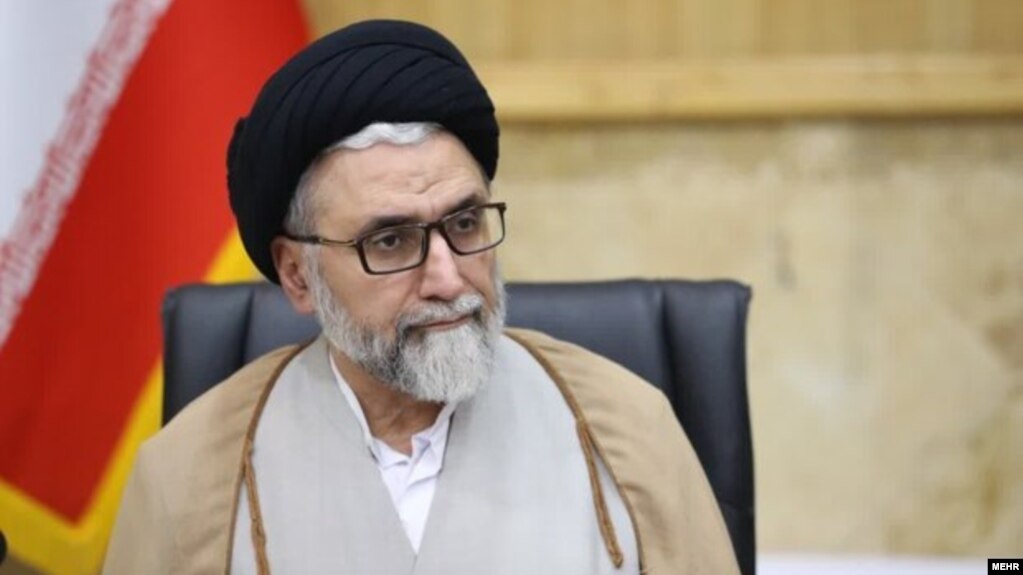 Repeating similar threats made earlier by the Information Ministry, Khatib said during a television appearance that media outlets such as the London-based Iran International news channel are "enemy media" and "will not be safe."

Khabib did not elaborate but Persian-language media outlets have long been wary of Tehran's threats.

The Intelligence Ministry had previously labeled employees of Iran International as "enemies of the state," saying that those who "serve foreigners" and "betray the country" will be punished.

Last year, Iran International announced that due to a serious and immediate threat flagged by the British police against its journalists and its offices, the channel had temporarily shifted its broadcast operations to Washington.

The threats come against the backdrop of the widespread arrests of journalists in Iran during the "Women, Life, Freedom" protests that have rocked the country. As part of a brutal and sometimes deadly crackdown on dissent, Iran's security institutions have escalated their aggressive campaign to curb the local media from reporting.

International human rights organizations have consistently ranked Iran as one of the world's top oppressors of journalists and free speech.

In December, Iran's Foreign Ministry sanctioned several individuals and entities located within the European Union's jurisdiction, including RFE/RL's Persian-language Radio Farda. The sanctions include visa bans, prohibiting the listed individuals from entering Iran, and the seizure of their assets within territories under the jurisdiction of the Islamic Republic.

Tehran has tried to blame Western governments for the recent nationwide unrest, which was sparked by the death of 22-year-old Mahsa Amini while she was in police custody for an alleged dress-code violation over how she was wearing a head scarf.

Rights groups say that more than 500 deaths and thousands of arrests have occurred as part of the campaign to quell the unrest sparked by Amini's death on September 16, 2022.
Written by Ardeshir Tayebi based on an original story in Persian by RFE/RL's Radio Farda