Iran Human Rights (IHRNGO) – Taleb Hojratipour, sentenced to qisas (retribution-in-kind) for murder, is scheduled to be executed in Sanandaj Central Prison within the next week.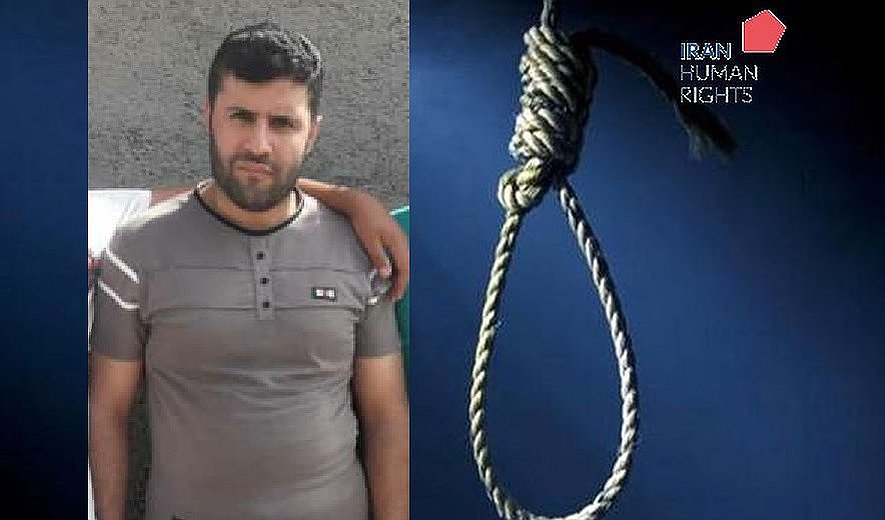 According to information obtained by Iran Human Rights, 33-year-old Taleb Hojratipour is at imminent risk of execution in Sanandaj Central Prison. He is from Bardeh Reshan village in Marivan and was sentenced to qisas for murder.
Prison officials have informed Taleb that he will be executed within the next week. He is a father of two and has been behind bars for the last six and a half years.
According to informed sources, Taleb Hojratipour had "committed the murder with a hunting weapon during a dispute over farming land in his village" on 9 April 2014 and surrendered himself to the police after being on the run for a year. His death sentence was upheld by the Supreme Court six months ago and subsequently sent for implementation.
Informed sources told Iran Human Rights: "Taleb Hojratipour said in his confessions that 'I fired the gun, but I had no intentions of killing him and didn't aim at his chest. I fired the gun in a state of anger but it was not intentional and was not directed at him. I will repeat that I didn't kill him intentionally, I just wanted to scare him but unfortunately he was shot, until the day of my execution.'"
"Taleb's family are living in dire and terribly sad conditions. His children have very difficult lives as they have no financial support. We ask the victim's family to grant forgiveness," the source added.
According to Iran Human Rights' Annual Report on the Death Penalty, at least 211 of the 267 people executed in 2020 were sentenced to qisas (retribution-in-kind) for "premeditated murder."
As there are no legal distinctions made between murder and manslaughter, whether voluntary or involuntary in Iran, those charged under the umbrella term of "premeditated murder" will receive the death penalty regardless of intent and the circumstances.