Radiofarda – A former veteran Islamic revolutionary turned opponent of the ruling establishment in Iran has singled out the Supreme Leader as the main culprit behind all wrongdoings and injustices against political detainees in Iran.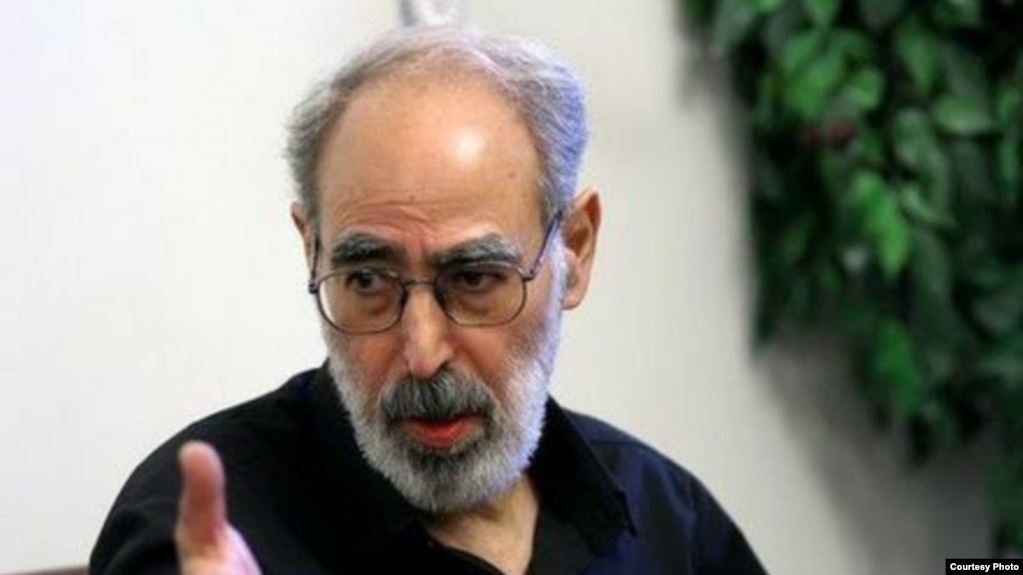 Referring to the harsh treatment of Esmail Bakhshi, a labor leader and Ms. Sepideh Qolyan, a civic and labor activist, Abolfazl Qadyani insisted that Ayatollah Ali Khamenei is personally responsible for whatever has been done to them.
The Islamic Republic's state-run Radio&TV recently aired Qolyani's and Bakhshi's "confessions" to discredit them. Nevertheless, the two did not hesitate to dismiss the videotaped "confessions" as unfounded, pointing out that under torture they were indeed forced to parrot what was dictated by their interrogators.
Immediately after their comments, the intelligence agents stormed their homes, allegedly beating and arresting them brutally.
"The main culprit of such behavior is the Supreme Leader," Qadyani was quoted as saying by Kalameh, a website supporting Iran's Green Movement.
In an essay published by Kalemeh, Qadyani has referred to Bakshi's comments on being tortured and severely battered by the intelligence agents, adding, "We have reached a point that all three branches of power have joined hands against a victim of injustice. Surprisingly, even the spokesman of the so-called 'moderate' government supported by the 'reformists' has taken the lead in calling for the prosecution of an oppressed individual who has dared to publicly complain about being tortured."
Then the judiciary followed suit, Qadyani has maintained, noting, "The Prosecutor-General barraged the poor victim of oppression with a series of charges, and, by doing so, once again revealed the nature of the Islamic Republic's judiciary."
Qadyani, a co-founder of the political group Mojahedin of the Islamic Revolution of Iran Organization (MIRO), helped the clerics consolidate power after the downfall of the monarchy forty years ago. The MIRO strongly supported the Islamic Republic until 2009, when the group fell out with Khamenei after the disputed re-election of populist president Mahmoud Ahmadinejad.
Many of the organization's leaders, including Qadyani, were given prison sentences for their public criticism of Khamenei, and one of their most outspoken members, former deputy interior minister Mostafa Tajzadeh, spent more than seven years in solitary confinement.
Qadyani, 73, who has been behind bars since 2009, is currently one of the most vociferous opponents of the Islamic Republic's system and specifically its Supreme Leader, Khamenei.
Last April, Qadyani explicitly criticized Khamenei for the large number of political prisoners in Iran, depriving the nation of the right to choose their own candidates in elections, ruling without being accountable, and thus creating a despotic religious regime.
He also said that the Iranian regime "cannot be reformed," and opined that the kind of reformism that succumbs to the regime's excesses cannot bear any fruit. He accused such reformists of having an unwanted part in imposing a war on Iran.
In recent years, Iran's reformist movement has been put under pressure, as Khamenei's camp has at times dealt harshly with them, increased its crackdown on dissidents and failed to deal with corruption. Many have begun to question If the system can be reformed at all.
In November, Qadyani went all the way, calling for Khamenei to step down, insisting that his "concentrated power" and "leadership for life" are the main sources of widespread corruption across the country.
Qadyani's public call for Khamenei to step down is one of the most unexpected manifestations of how Khamenei's rule is losing its base of support among those who were once fervent devotees of the system.