Radiofarda – Iranian government retirees in Tehran and farmers in Isfahan held protests on Wednesday, demanding money they believe is due to them from the state.
Retirees gathered in front of parliament demanding to see separate appropriation in next year's budget for higher pensions, to address rising prices.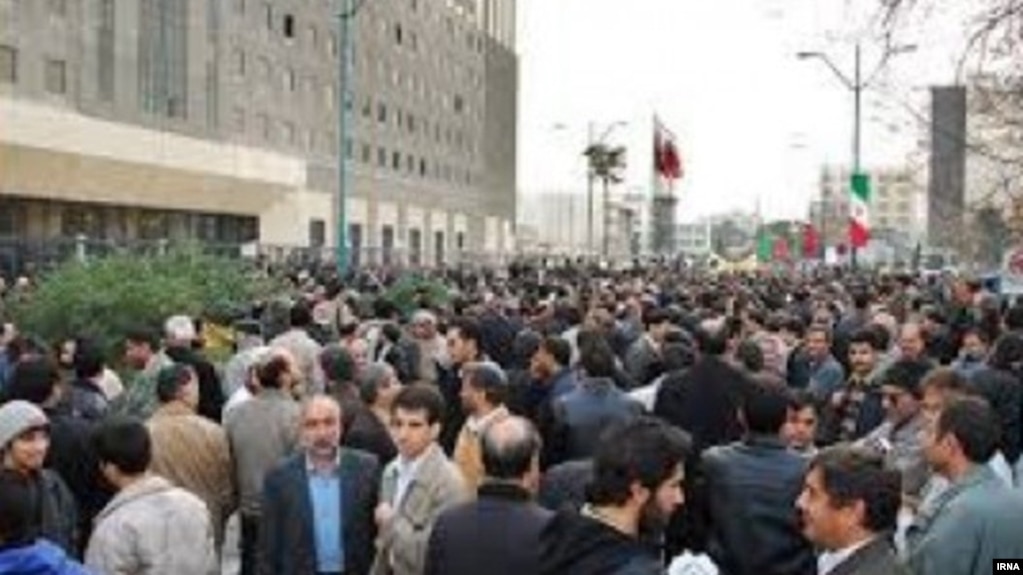 Iran's economy is in the grip of double-digit inflation, reaching as high as 35 percent and prices for essential goods have skyrocketed.
One retiree told IRNA that "We are concerned there are no specific appropriations for pensions in next year's budget".
Iran's next fiscal year starts on March 21 and parliament has been handed the budget bill from the government. Unlike last year, this year many aspects of the budget proposal are unclear, and details are missing.
Iran has lost a great deal of its oil exports due to U.S. sanctions, which has drastically reduced government revenues.
In the central city of Isfahan farmers gathered to demand payouts in lieu of water the government has diverted to another province, depriving regions to the east of the city of their traditional share of water for irrigation. Many farmers have not cultivated their lands for the past few years.
The government had promised Isfahan farmers to pay damages but farmers have not received any money yet and are demanding payouts without delay.