Al-Arabia – Economic and political tensions are rising between Iran and Iraq. One of the major contributors is the souring of Muqtada al-Sadr's personal relationship with Iran and, to a lesser extent, Iraq's cooperation with the sanctions imposed on Iran by the United States this month.
For much of his career as the leader of the Sadr Trend, Muqtada al-Sadr has had a very close relationship with the Iranian leadership – both political and religious. Al-Sadr rose to prominence opposing the Americans in Iraq after the 2003 ouster of Saddam Hussein. He has been their main operative in Iraq for much of the time since.
In the Iraqi national elections earlier this year, al-Sadr positioned himself as the champion of Iraqi nationalism and the candidate that would lead Iraq out from under everyone's skirts and be truly independent and self-sufficient.
In a historically low turnout election boycotted by the overwhelming majority of Iraqis because of fears of corruption, al-Sadr was swept to victory by his loyal followers who voted by almost all by themselves.
ANALYSIS: Why is sanctioning Iran's banking sector a top priority?
After his surprise victory, the people were hopeful that his pre-election rhetoric would indicate what al-Sadr would actually do now that he was in legitimate power.
Sadly, the first thing al-Sadr did was to combine with the Iranian parties to form a coalition government. Together, these two factions enjoy a coalition that makes-up almost one half of parliament – almost enough to form a government apart from any other help.
Iran was delighted with the result and al-Sadr was their man in Baghdad – or so they thought. Before long, al-Sadr showed a few streaks of independence. He was (and almost certainly still is) willing to fully cooperate with Iran but now on his own terms and timetables, not Tehran's.
Iran has balked and has further signaled to al-Sadr that he had better toe the line. To that end, Tehran has begun to independently fund Ahl al-Haq, the heretofore Sadrist militant arm. Now these militants work directly for Tehran and not al-Sadr.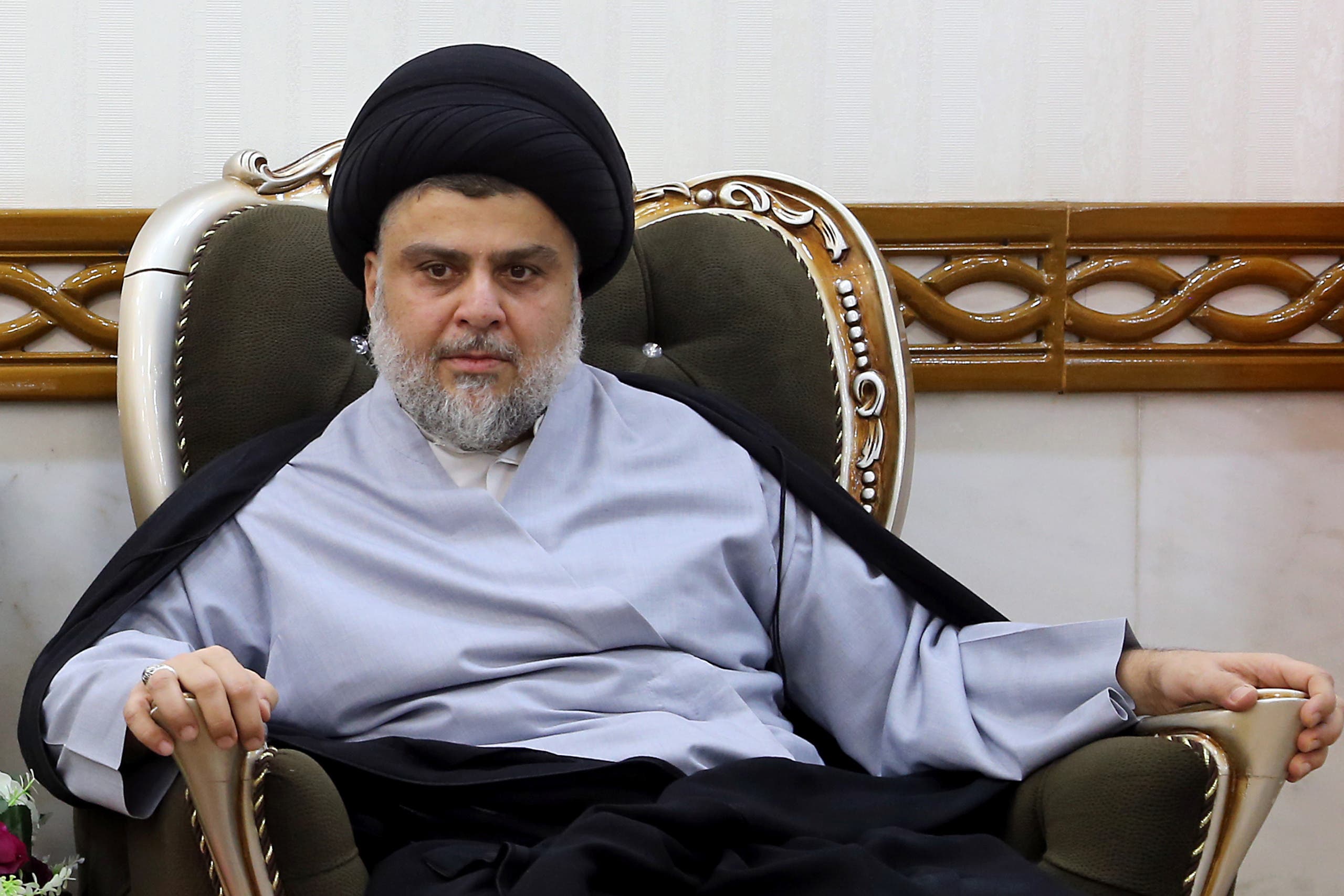 After his surprise victory, the people were hopeful that his pre-election rhetoric would indicate what al-Sadr would actually do now that he was in legitimate power. (AFP)
Signals to Tehran
In response, al-Sadr has started a process of subtle signals to Tehran. Curiously, imports from Iran have been turned back at the Iraqi border crossings across Iraq. Dozens of shipments food stuffs and other comestibles have been rejected by the Iraqi inspectors as "substandard."
This is unheard of and very new. Perhaps, Al-Sadr knows that the Iranian economy depends on regular and consistent sales to one of its largest trading partners, Iraq.
Further, Iranians have insisted on hard currency from Iraq to pay its light bill. Iraq buys electricity from Iranian power stations to supplement Iraq's chronic electricity shortage. Unable to pay in dollars because of the US sanctions, Iraq offered its own currency (the dinar) as payment.
ALSO READ: Iraqi corruption reminiscent of this US state
Iran refused and is insisting on Euros, at least. This situation is as of yet unresolved largely because al-Sadr may be tweaking the regime into both giving him the independence that he wants and the funding from Tehran he needs at the same time.
Other subtle signs of cracking in the long relationship are showing-up in other ways as well. The new Prime Minister, Adil Abdul-Mahdi, is trying very hard to finish the formulation of his government. The important ministries of Defense and Interior along with six others are still unfilled.
There was to be a vote on Monday on the slate offered by Abdul-Mahdi but it was postponed by leadership. The candidate for the Interior is the former leader of the Public Mobilization Force (PMF). The PMF was the military arm of the successful fight against ISIS in Iraq.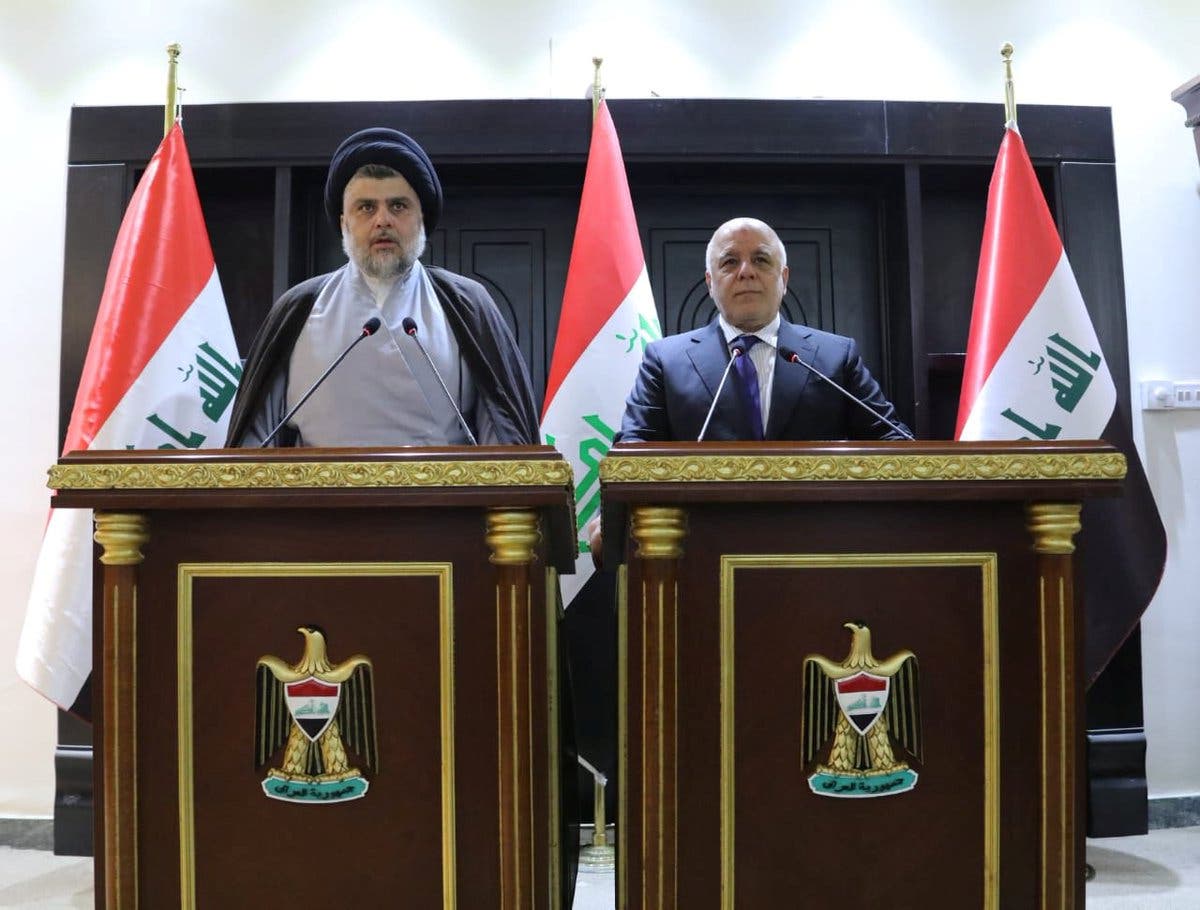 Moqtada al-Sadr (L) during a news conference with Iraqi prime Minister Haider al-Abadi in Baghdad on May 20, 2018. (Iraqi Prime Minister Media Office/Handout via Reuters)
'Totally independent'
Since those victories, the PMF has been entirely infiltrated by Iranian influence and is currently serving Iran's needs on the borders rather than Iraq's. Recent tweets by this leader reflect that he wishes be "totally independent from the government" (that is widely interpreted to mean, 'serving Tehran instead').
The PMF figures prominently into the friction. It is the PMF that facilitates this action by its control of the Syrian and Iranian border crossings into and out of Iraq in the North – where Iranian movement of oil, money and other necessities takes place to and from Damascus.
As observed by the State Department in imposing sanctions against Iran earlier this month, "The United States sanctioned an international network by which the Iranian regime and Russia are providing millions of barrels of oil to the Assad regime in exchange for the movement of hundreds of millions of dollars to the Islamic Revolutionary Guard Corps-Qods Force, and for onward transfer to terrorist organizations such as Hamas and Hezballah."
ANALYSIS: Oil in Iraq takes an independent step for the benefit of Iraqis
With his objections to the PMF leader taking over the Ministry of the Interior, al-Sadr signaled to Iran that Iranian influence in Iraq must be filtered through him and not independently through some other, well-placed minister in Iraq.
As the Iranian economy continues to spiral downward, the Iranian rial becomes worth less and less each day. Understanding this, al-Sadr is turning the screws on his Iranian patrons to give him more leash. For now, if Iran wants to continue to exert influence over Iraq through al-Sadr, they may have to see it his way.
However, Tehran and al-Sadr have resisted any outward detente, of any sort.
Last Update: Thursday, 29 November 2018 KSA 08:47 – GMT 05:47