Al-Arabia – An Iranian woman has been arrested and bail set at more than $100,000 after she protested against the mandatory headscarf, a lawyer said on Tuesday.
---
Narges Hosseini, whose age was not known, was jailed after posing in central Tehran on Monday without a headscarf, lawyer Nasrin Sotoudeh said.
At least three other women did the same around the city on Monday, according to images shared on social media, mirroring a protest by a woman on December 27 whose images went viral across the globe.
Several more images of women protesting in Tehran were shared on social media on Tuesday, although their authenticity could not be immediately verified.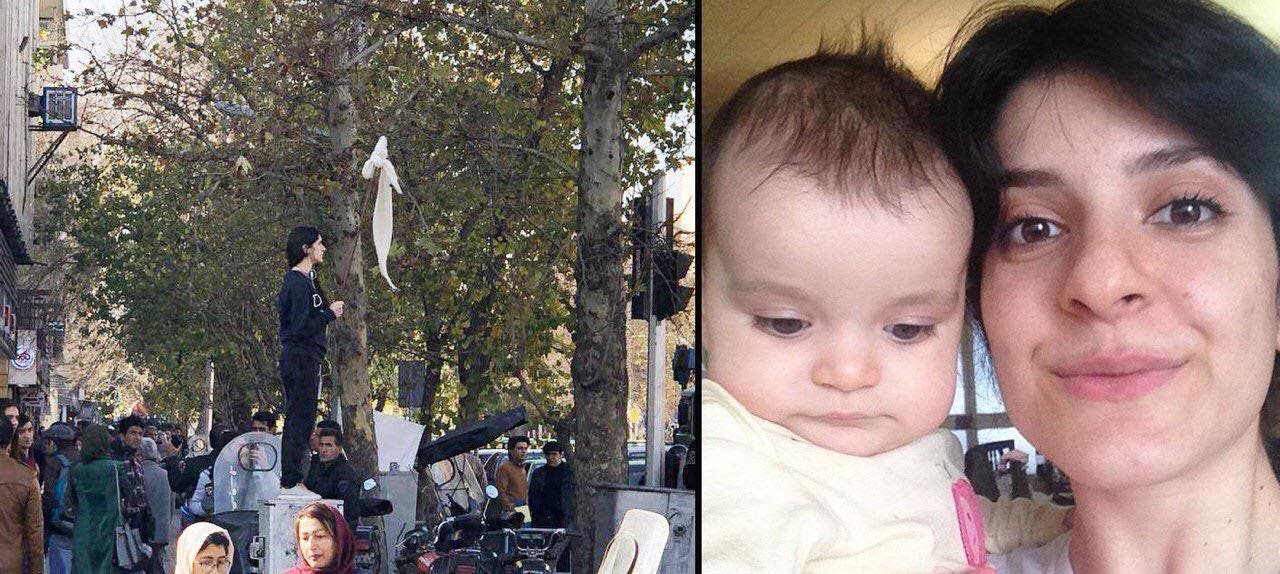 Sotoudeh, a renowned human rights lawyer, told AFP that she had been contacted by Hosseini's family.
"They said it was her wish that if she was arrested, I be asked to be her lawyer," she said.
Sotoudeh said Hosseini had been sent to Gharchak prison outside Tehran and bail set at 5 billion rials ($110,000).
"Given that the judge knows the financial situation of this family, issuing such a heavy bail shows they intended to keep this person in detention," said Sotoudeh.
The charges are not yet known, she added.
The woman arrested for the protest on December 27 — named as Vida Movahedi — was released after nearly a month in detention, Sotoudeh said on Monday.
She had stood on a pillar box at one of Tehran's busiest thoroughfares without a headscarf or long coat required under Islamic law.
Images posted on social media showed her waving a white scarf on a stick — an apparent reference to so-called "White Wednesday" protests against mandatory clothing rules for women.
The images emerged just before mass protests swept the country on December 28. Although seemingly unconnected, interest in the unrest helped the images spread rapidly.
Sotoudeh, who won the European parliament's prestigious Sakharov Prize for human rights in 2012, has been arrested and barred from working on several occasions over the years.
Last Update: Tuesday, 30 January 2018 KSA 19:48 – GMT 16:48