RFL/RE – Iran's judiciary has sentenced Rahmatollah Nouruzof, a Tajik national, to death over an attack on the Shah Cheragh mausoleum in the city of Shiraz last month that killed two people.
The head of the judiciary in Fars Province, Kazem Mousavi, said Nouruzof was the main suspect in the attack and that he had admitted to ties with Islamic State (IS).

Nouruzof, also known as Mostafa Islam-Yar, was charged with "waging war against God," "corruption on Earth," and "conspiring against national security" following his armed assault on the Shah Cheragh shrine on August 13. The Mizan news agency reported that he was sentenced to death on two of the charges.
The August attack on the Shah Cheragh shrine in Shiraz was the second of its kind within a year. While initial reports from the ISNA news agency cited four deaths and at least seven injuries in the attack, Mizan recently updated the death toll to two confirmed deaths and seven injuries.
The judiciary said on September 21 that two other minor suspects were "cleared of direct involvement in the crimes as they were unaware of the primary attacker's intentions." They were sentenced to five years of discretionary imprisonment and expulsion from Iran.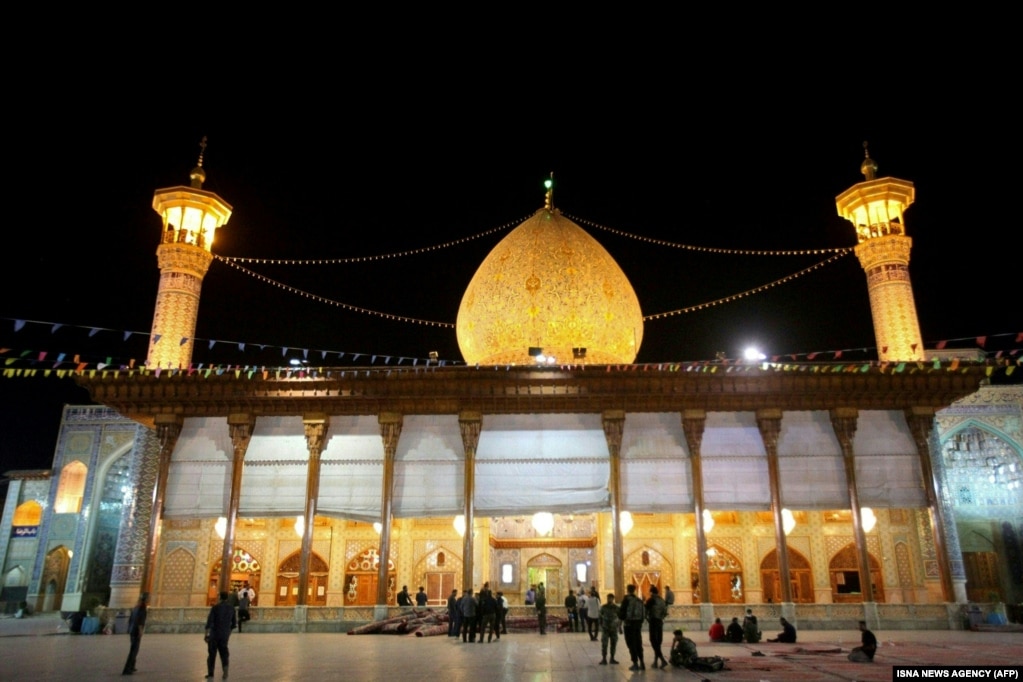 A previous attack in October 2022, for which IS claimed responsibility, resulted in 13 deaths and left dozens injured.

Iran's Intelligence Ministry said in a statement on November 7, 2022, that the "main element directing and coordinating the attacks inside the country" was a citizen of Azerbaijan. It also reported the detention of 26 foreign nationals, primarily from Azerbaijan, Tajikistan, and Afghanistan, in the case.

In December, indictments were issued for five other individuals linked to the Shah Cheragh attack.
In early 2023, Shiraz's Revolutionary Court sentenced two of them, Mohammad Ramez Rashidi and Seyed Naeim Hashemi Qatali, to public execution. All five were identified as foreign nationals and members of the IS terrorist group. The remaining three people detained received lengthy prison terms.

The execution of the two Afghan nationals in July was met with concerns from human rights activists who questioned the fairness of the judicial process and the lack of evidence proving their guilt.

The Iran Human Rights group said the sentences issued to Rashidi and Qatali were not legally valid and were based on forced confessions. The two were hanged in a public execution on July 8.
Iran has seen a surge in executions this year, a trend that has drawn widespread domestic and international condemnation with critics saying that many judgements are rushed through the judiciary while "sham" trials and forced confessions are routine.
Written by Ardeshir Tayebi based on an original story in Persian by RFE/RL's Radio Farda