Al-Arabia – Daniel Abed Khalife, a former British soldier suspected of terrorism offences who escaped from prison on Wednesday, had been accused of attempting to gather information for Iran, the BBC reported on Thursday.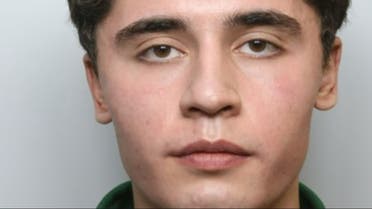 Khalife fled from Wandsworth prison in south London on Wednesday morning, probably by clinging to the bottom of a delivery van.
His disappearance triggered a major manhunt, with extra security checks introduced at ports and airports amid fears the 21-year-old may try to flee the country.
Khalife is charged with collecting information that could potentially be advantageous to an enemy.
"It is understood the 'enemy' referred to in the charge is Iran," the BBC said.
Metropolitan Police Commander Dominic Murphy said that there had been no confirmed sightings of the suspect and that officers were keeping an "open mind" as to where he might be.
Murphy added that Khalife was a "resourceful individual" given his military background.
Khalife was reported to have been working in the prison kitchen and wearing a white T-shirt and red-and-white checkered trousers when he absconded.
Khalife appeared in court in London on January 28 and was remanded in custody over two incidents at the Royal Air Force (RAF) base in Stafford, central England, near the army barracks where he lived.
He is accused of "attempting to elicit information of a kind likely to be useful to a person committing or preparing an act of terrorism" in August 2021.
He was also charged with a bomb hoax by placing a suspect device at the RAF base on January 2 this year.
His trial at Woolwich Crown Court — attached to Belmarsh prison — had been set to begin on November 13.
With AFP