A few weeks ago Nader Talebzadeh, Iranian regime's chief propagandist and media mogul, passed away following cardiac arrest, according to official reports. Iranian state media tells a story of a famous and most accomplished Iranian documentary film maker, even though he was only able to produce one film during his whole career. A man so important to the regime that even the Iranian president, Ebrahim Raisi himself appeared at his grand funeral procession and recited verses of the Quran. So who was this famous film maker? Respected even by the Supreme Leader, Ayatollah Khamenei, who made sure to send an official message of condolence to his funeral.
Talebzadeh was the chairman of the famous International New Horizon conferences, a series of annual events organized to assemble the world's most extreme opinions in politics, social, ethnic and religious matters (ref: https://english.shabtabnews.com/2020/01/06/untangling-the-spiders-web-of-fascism-after-the-fall-of-the-third-reich-part-1/). According to Talebzadeh himself, the New Horizon conferences were 'the most powerful anti-Zionist conferences' in the regime. Journalists, who have regretted their involvement in these conferences, have described them as a platform for extremist, anti-democratic and fascist views. Not surprisingly, the US have added Nader Talebzadeh's projects including the New Horizon events to their sanctioned organization list. Nevertheless, these conferences were Talebzadeh's private playground, a platform for spreading propaganda and most importantly a place of recruitment and collecting intelligence.
Nader Talebzadeh was in deep collaboration with the Iranian regime, and this is well illustrated by one of his biggest mistakes in recruitment. Not long before his passing, Catherine Shakdam, journalist and political analyst specialized in Middle Eastern affairs, came out speaking about her experiences working within Iranian state media at its very core and with direct connection to Khamenei's office, connections that were only possible, according to her, through her friend Nader Talebzadeh. Shakdam contributed with several articles and writings between 2015-2017, all previously published at Khamenei's website.
Shakdam is no doubt a controversial character, having no issue calling a propagandist of fascist views her friend, writing for all sorts of news media stations across the Middle East, and being influenced by different sorts of political and religious ideas. But in her defense, she has no problem acknowledging and responding to all these points of criticism, and her description of her recruitment to Iranian media by Talebzadeh and her rise within Iran's media and political circle, again by Talebzadeh, is nevertheless groundbreaking and insightful. The regime is currently trying to create as much scandal as possible around Shakdam. She has been subjected to the usual accusations such as being an Israeli secret agent, spying for Israel, but as she also is a female journalist, to further discredit her character, she has been accused of seducing and sleeping with government officials, so that they would leak sensitive information. Shakdam denies all these accusations and continues to report on her dealings with the Iranian state media and in particular she continues to describe the central role Talebzadeh played through all these series of events.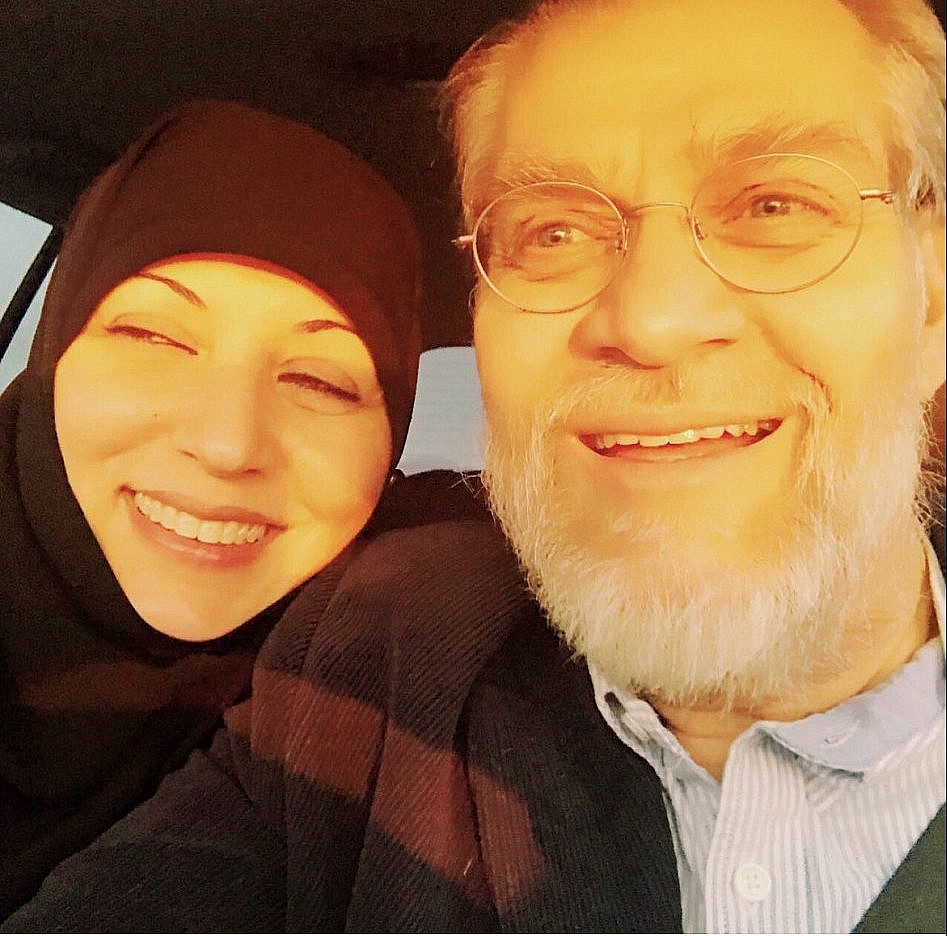 Shakdam now admits, that her views were naive and that she was used, to put the Iranian regime in a more favorable light to westerners. Other than witnessing at first hand the kind of influence and power Talebzadeh possessed as chief propagandist, she also recalls Talebzadeh's relationships with other powerful colleagues. Talebzadeh had immense influence inside the regime and within the IRGC, but in particular Shakdam took note of his links to a Russian man, Alexander Dugin. During her close friendship with Talebzadeh, she witnessed how deeply shaped and influenced he was by Dugin.
Dugin (https://english.shabtabnews.com/2020/01/06/untangling-the-spiders-web-of-fascism-after-the-fall-of-the-third-reich-part-1/) was not only his friend, Talebzadeh looked up to Putin's famous philosopher and Dugin acted as Talebzadeh's mentor in many ways. In fact, Putin himself looks up to Dugin and Dugin has access to all first hand information about Putin. During a New Horizon conference in Lebanon, Talebzadeh interviews Dugin on his expert opinions (see interview here https://www.aparat.com/v/TO4vN/%D9%85%D8%B5%D8%A7%D8%AD%D8%A8%D9%87_%D9%86%D8%A7%D8%AF%D8%B1_%D8%B7%D8%A7%D9%84%D8%A8_%D8%B2%D8%A7%D8%AF%D9%87_%D8%A8%D8%A7_%D8%A2%D9%84%DA%A9%D8%B3%D8%A7%D9%86%D8%AF%D8%B1_%DA%AF%D9%84%DB%8C%DB%8C%D9%88%DB%8C%DA%86_%D8%AF%D9%88%DA%AF%DB%8C%D9%86_%D9%85%D8%B4%D8%A7%D9%88%D8%B1_%D9%BE%D9%88%D8%AA%DB%8C%D9%86). Dugin gives a long and confused talk on many matters including on how Putin makes imperative political decisions based on spiritual and religious guidance from orthodox monks. Dugin's rhetoric is definitely persuasive for some but for others his inconsistent empty talk shines through. He repeats how important it is for the Eurasian nations to get together and stand against modernity and the western countries' capitalistic system falsely hiding behind democratic models. Dugin and Talebzadeh are both joining in on a language that is bombarded with phrases like esotericism, mysticism, spiritual experiences and a strained effort at making connections and points where there are none. But some messages cannot be denied, Dugin repeats over and over again on how the time of ancient empires must return. Words like these are well accepted among Iranian hardliners and conservatives. And the return of such empires will only be possible through spiritual awakenings according to Dugin, in other words, people's faith in divinity will be exploited at yet another level.
Russian interests and Iranian interests are very similar and their ambitions are expanding in the Middle East. Iranian authorities have put a great deal of effort in dominating the area of spiritual guidance, as they are well aware that the faith of people can be easily taken advantage of. This is also why the regime has seized the management of one of the largest Sufi orders In Iran, the Gonabadi Sufi order. And Dugin is very much at the forefront of this strategy. Talebzadeh was one of the central managers in the relationship between Russia and Iran, no doubt someone else will fill his shoes now that he has passed, but Talebzadeh had built these relationships over time and was skillful at his job. However, even the greatest can fall in a fascist theocracy, mistakes are rarely forgiven and with the news breaking about Shakdam and her dealings with the regime through Talebzadeh, it may have been a mistake to great for the regime to swallow.