Radiofarda – The Chairman of Iran-China Joint Chamber of Commerce Asadollah Asgaroladi, who is one of the country's top businessmen has stopped exporting from Iran in the past two months due to payment problems.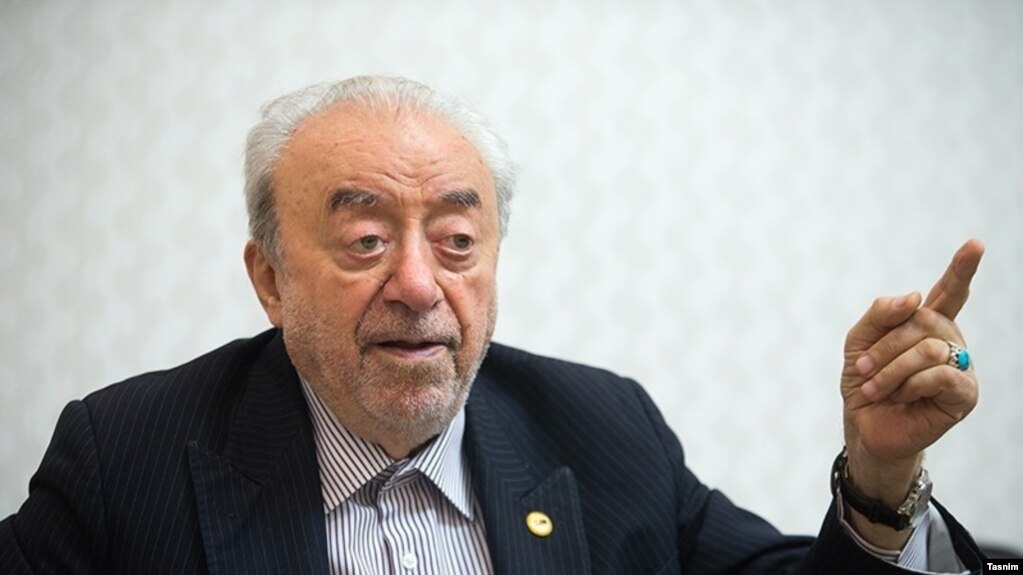 "After 64 years of export activities, for first time I had to suspend exports," Tasnim quoted Asgaroladi as saying during a meeting with Tehran Chamber of Commerce members on January 15.
He said that foreigners don't recognize a new payment system called the Integrated System for Hard Currency Transactions (NIMA) to pay for merchandise they buy from Iranian companies.
Central Bank of Iran has recently established NIMA, forcing exporters to wire their hard currency earnings through a special network, not much different fromthe Havala (Hawala) system. It is basically a non-banking system of transferring largely untraceable money through corresponding money-handling outfits.
Once the government collects the proceeds from exports, it makes the hard currency available to importers to purchase foreign goods.
Asgaroladi who is a big player in exporting Iranian non-oil products, mostly to China says NIMA is not a bank, but a currency exchange and foreigners avoid paying through this system.
The latest Iranians customs figures show that Iran's non-oil exports to China plunged in the ninth month of the current fiscal year (November 20-December 21) to a third of monthly export average to $286 million.
Iran had exported $6.462 billion to its second top export target, China during first eight months of the Iranian fiscal year, (March 21-November 20). China is also Iran's biggest supplier, exporting $8.172 billion worth of goods to Iran in nine months of current fiscal year.
Although, China's exports to Iran do not show a significant decline in ninth month, but its overall exports to Islamic Republic declined 12% year-on-year compared to same period in 2017, while Iran's total imports have decreased by 16% to $32.62 billion.
Iran's overall non-oil exports also halved to $1.8 billion in the ninth month, compared to eight-month averages.
Asgaroladi said that the country's exports will soon stop and the spring (beginning of next Iranian fiscal year on March 21) would be a "very difficult" season.
The United States has imposed financial and oil-related sanctions on Iran in August and November 2018, respectively.
The country's oil exports also plunged from 2.5 mb/d before May 2018 to about 1 mb/d by the end of the year.
During last months, many reports and official statements were published on Iranian media, criticizing exporters who have avoided to hand over their hard currencies to NIMA to be used for imports.
Exporters can always make deals to get cash money from buyers and smuggle banknotes into Iran. While this would work in cases of relatively small transactions, it becomes almost impossible when amounts reach millions of dollars.