Al-Arabia – Recently Iran has had a hard time of it. In addition to the United States restoring sanctions as a consequence to pulling out of the Joint Comprehensive Plan of Action (JCPOA), the domestic protests in Iran have spread to every province and the Iranian rial is nearly in freefall, hitting a record low of 120,000 to the dollar last week.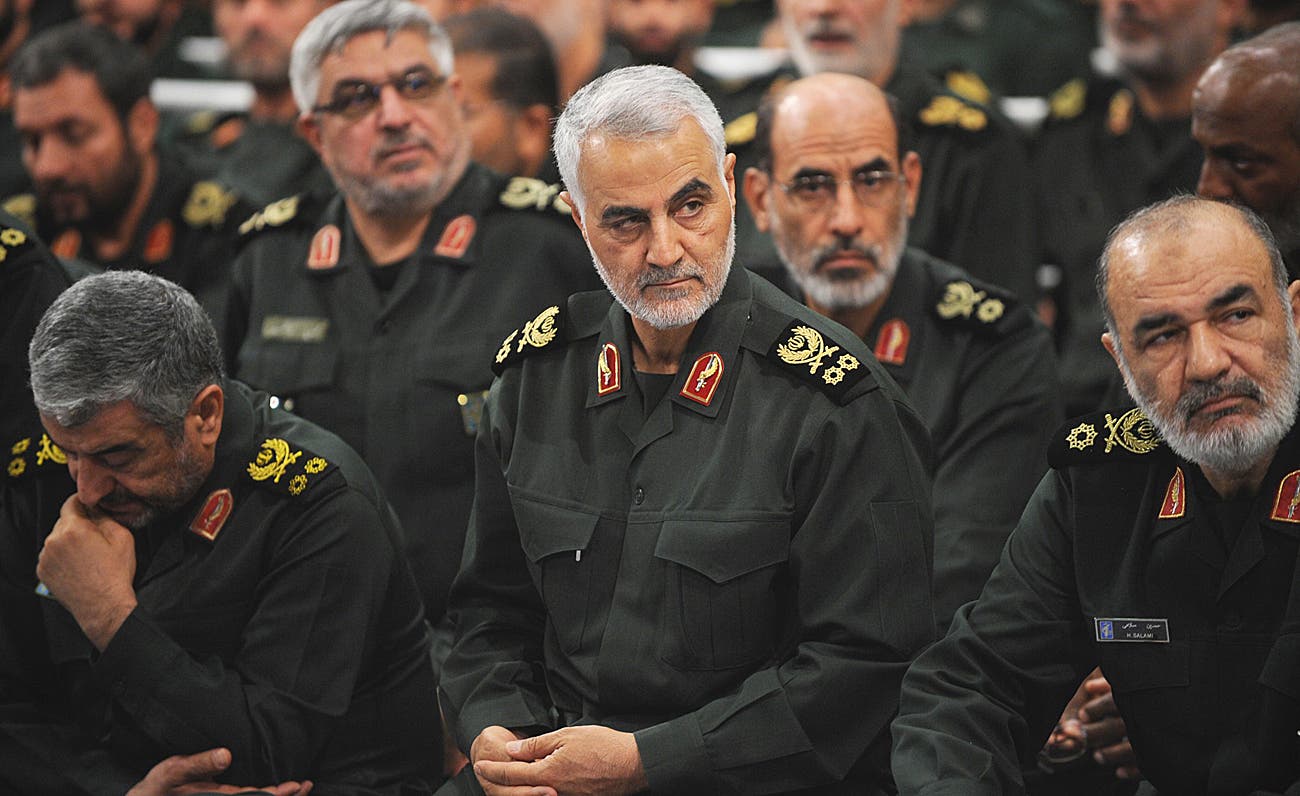 Iranian Quds Force commander Qassem Soleimani (C) attends Iranian supreme leader Ayatollah Ali Khamenei's (not seen) meeting with the Islamic Revolution Guards Corps (IRGC) in Tehran, Iran on Sept. 18, 2016. (AFP)
Spiraling out of control?