Al-Arabia – Qasim Mohammad Jalal al-Araji was appointed Iraq's Minister of Interior on Monday after the resignation of former minister Mohammad al-Ghabban.
---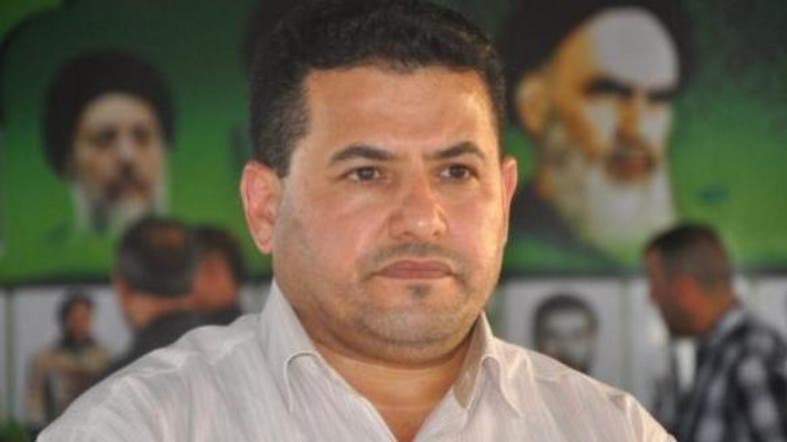 He is a commander of the Quds Force installed in the Iraqi 9th Badr Corps.
According to his biography, Qasim Mohammad Jalal al-Araji is about 53-years-old and was born in the southern Iraqi city of Kut. He is married and has four children. He studied accounting at the Ayatollah Motahhari University in Iran, and Islamic studies in the Imam Kadhim Institute.
His biography also states that Araji moved to Iran a few years after the Iranian revolution. He joined the Revolutionary Guards Quds Forces and was enrolled in the Badr Corps. He was trained to fight Iraqi forces led by Saddam Hussein during the Iraqi-Iranian war.
But sources at the Iraqi Ministry of Interior told al-Arabiya that Araji was initially with the Iraqi army in 1984 and was involved in the war against Iran. He was captured by Iran, when he pledged allegiance to the Iranian regime and joined the pro-Iranian Badr corps.
The detainees captured by the Iranian government had two choices: pledge allegiance to Iran and have special privileges or refuse and stay in jail. Araji chose the former.
A lot of information has been circulated about Araji and his activities in Badr Corps in Iran. It was confirmed that after his pledge of allegiance, he was transferred to the Revolutionary Guards training camp.
Badr Corps was part of the Supreme Council for the Islamic Revolution in Iraq, which was established by Iran and included a various Iraqi opposition parties and figures. After the fall of the Iraqi regime in 2003, the Council changed its name to Islamic Supreme Council of Iraq and the Badr Corps turned into an organization that carried out Iraqi political work.
During the war Araji participated in military operations against Iraqi forces. He was then involved in intelligence work against the former Iraqi regime.
In the last general election, he was elected as a member of parliament for the Waset Province. He was also appointed as a member of the Security & Defense Commission and head of the Badr bloc in the parliament.
Last Update: Tuesday, 31 January 2017 KSA 14:03 – GMT 11:03