Al-Arabia – An Iranian, sentenced to death for allegedly attacking security forces during protests triggered by last year's death in custody of Mahsa Amini, has been given a stay of execution, the judiciary said Wednesday.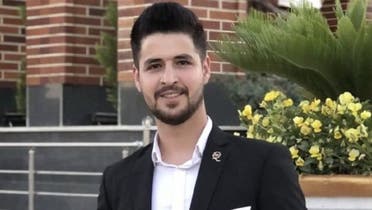 Mohammad Ghobadlou was sentenced to death in November after being convicted of "corruption on earth for attacking police in Tehran with a car, resulting in the death of one officer and injuries to five others."
In December, the Supreme Court rejected Ghobadlou's appeal and upheld his death sentence, which had been expected to go ahead any day.
But on Wednesday, the judiciary ruled that precedence should be given to the right of the slain police officer's family to demand or forego retaliation and his execution on the corruption on earth conviction should be suspended in the meantime, its Mizan Online website reported.
"The execution of the sentence of qesas (Iran's Islamic law of retribution) takes precedence over the execution of the sentence of corruption on earth," it quoted the office of the Supreme Court as saying.
Ghobadlou's family has appealed for clemency claiming he suffered from bipolar disorder. The police officer's family has demanded retribution.
Iran has been rocked by protests since the September 16 death of Amini, a 22-year-old ethnic Kurd, who had been arrested for an alleged breach of the Islamic Republic's strict dress code for women.
Hundreds of people have been killed, including dozens of security personnel, and thousands have been arrested at the protests, which authorities generally describe as "riots."
Iran's judiciary has sentenced 18 people to death in connection with the protests, according to an AFP tally from official announcements. Four have already been executed, triggering international outrage.