Iran Human Rights (IHR) – Labour and social welfare journalist and researcher, Khosrow Sadeghi-Boroujeni is reportedly in a bad physical condition in Evin Prison. Despite frequently seeking treatment at the prison infirmary, he has so far been denied effective medical treatment, specialist treatment outside the prison and medical furlough.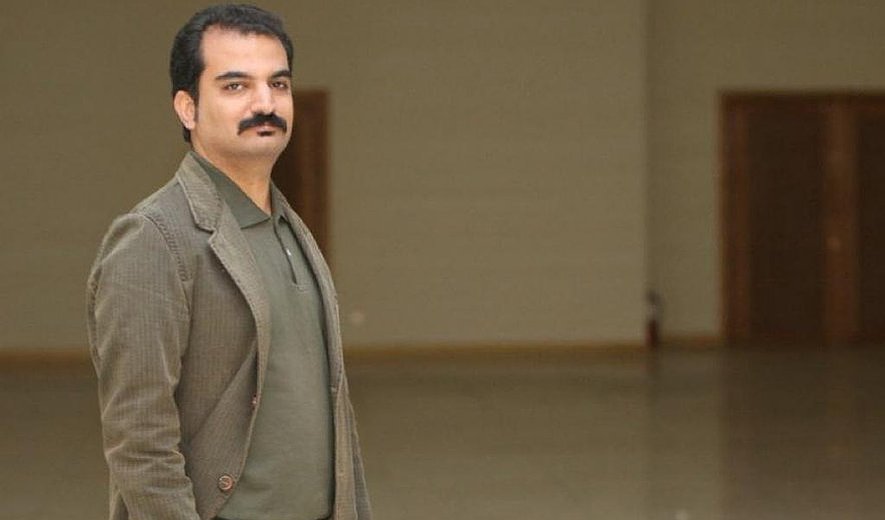 Informed sources have told Iran Human Rights that Khosrow is given painkillers and steroids without being properly diagnosed. "Khosrow is forced to take corticosteroids, which can cause side effects when taken long term according to doctors," said the source.
Khosrow Sadeghi-Boroujeni was arrested for his reports and research into poverty and social inequality in May 2019. On 3 February 2020, he was sentenced to five years imprisonment for "assembly and collusion against national security," two years imprisonment for "insulting the founder of the Islamic Republic" (Ruhollah Khomeini) and a year imprisonment for "propaganda against the system" by the Revolutionary Court.
On appeal, Branch 36 of the Tehran Appellate Court upheld the first two charges and overturned the charge for "propaganda against the system." He will have to serve five years after the consolidation of his sentences according to Article 134 of the Islamic Penal Code.
He was transferred to Evin Prison to serve his sentence on 9 September 2020.
Iran Human Rights condemns the arrest and imprisonment of journalists and researchers, including Khosrow Sadeghi-Boroujeni, for their factual reporting on the current socio-economic situation in Iran and demands their immediate release. IHR further emphasises that the responsibility for the lives and health of imprisoned human rights defenders lies directly with the authorities, especially Supreme Leader Ali Khamenei and the current and previous Heads of Judiciary, Mohsen Ejei and current President Ebrahim Raisi.