Iran-HRM – Political prisoner Khaled Pirzadeh, who had been on a hunger strike announced that he has sewn his lips together since Wednesday, February 24, to protest the authorities' failure to address his demands.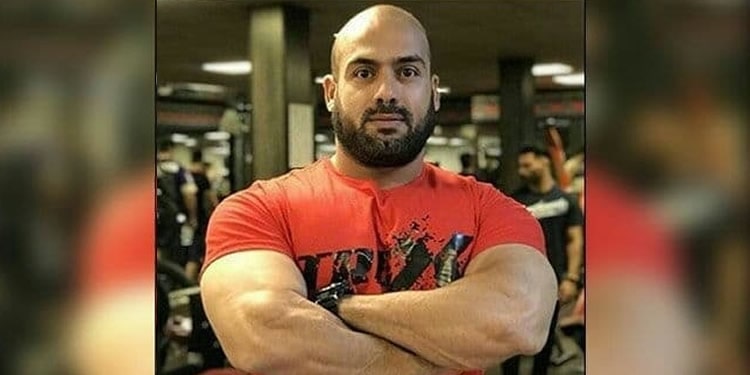 He has been on hunger strike since February 22 to protest being refused access to medical care.
Political prisoner Khaled Pirzadeh also refused to take his heart medication after sewing his lips.
He suffered serious injuries to his legs and lumbar vertebrae during after being violently arrested. He underwent leg surgery in August 2020. Despite needing further surgery, he is denied hospitalization and adequate medical care. He also suffers from heart problems.
On September 14, less than 25 days after he had a leg surgery prison guards at the Greater Tehran Penitentiary severely beat him while he was confined to a weelchair.
Despite his injuries, the guard beat him on his back and legs, throwing him on the ground and kicking him. Reports indicate that even his clothes were ripped during the beating.
Khaled Pirzad was arrested on May 26, 2019. He was brutally beaten upon arrest by security forces. The young political prisoner was transferred to Evin Prison after interrogations. In January 2019, he was sentenced to five years of prison for "assembly and collusion against national security" in the 28th Branch of the Tehran Revolutionary Court, presided over by the infamous judge, Mohammad Moghiseh. He was sentenced to another two years of prison for "insulting the Supreme Leader". His sentence has been upheld by the appeals court.
Khaled Pirzad was transferred from Evin Prison to the Greater Tehran Penitentiary on July 22. Reports indicate that he was once again severely beaten at the time of the transfer.
The Iranian regime beats and tortures political and non-political prisoners as a matter of policy but denies the use of torture. The regime puts more pressure on prisoners by denying them medical treatment.
According to Amnesty International, withholding medical treatment is a well-established tactic utilized by Iranian authorities to exert pressure upon political prisoners, especially those who continue activism from inside the nation's jails or strive to expose the conditions that political prisoners and other detainees face.