Iran Human Rights (IHR) – The Tehran Court of Appeals has upheld a five year sentence in absentia for student activist Marjan Eshaghi, who was arrested during the November 2019 nationwide protests.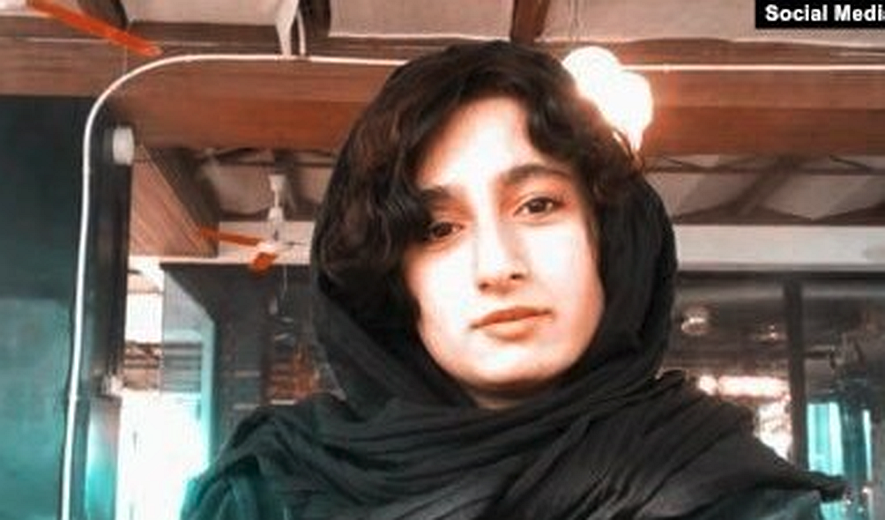 On 12 November 2020, Marjan Eshaghi, a political science student and activist, was sentenced to five years in prison by Branch 15 of the Tehran Revolutionary Court, presided over by Judge Salavati on charges of "assembly and collusion against national security" for participating in student protests.
According to Marjan's Twitter page, her sentence has been upheld by the judge without "the right to an in-person defence." The student activist says that four of the five years are suspended and she will have to serve a one-year prison sentence.
Marjan Eshaghi is a political science student at the University of Tehran and a student activist. Along with her fellow-students, she has been part of the struggle to stop the monetisation of their universities. Student activists have also been campaigning for the establishment of independent student organisations.
She was arrested by IRGC intelligence agents on 17 November 2019 while attending a student protest on the University of Tehran campus as part of the November 2019 nationwide protests. Marjan was transferred to their intelligence Ward 209 in Evin Prison, where she was subjected to interrogations for 18 days before being released on bail.
In the days following the November 2019 protests, student organisations, including the National Student's Union announced that hundreds of students had been arrested by security forces during the course of the protests.
The heavy sentences being handed down to student activists come at a time when universities have been closed for months due to COVID-19 and in the absence of due process, the students have no way of protesting the sentences.