Iran Human Rights (IHR) – Javid Dehghan, a Baluch prisoner on death row on political and security charges, has been transferred to solitary confinement in preparation for his execution at  Zahedan Central Prison. According to informed sources, his family are due to pay him their last visit tomorrow, Friday, January 29 and he will be executed on Saturday, January 30.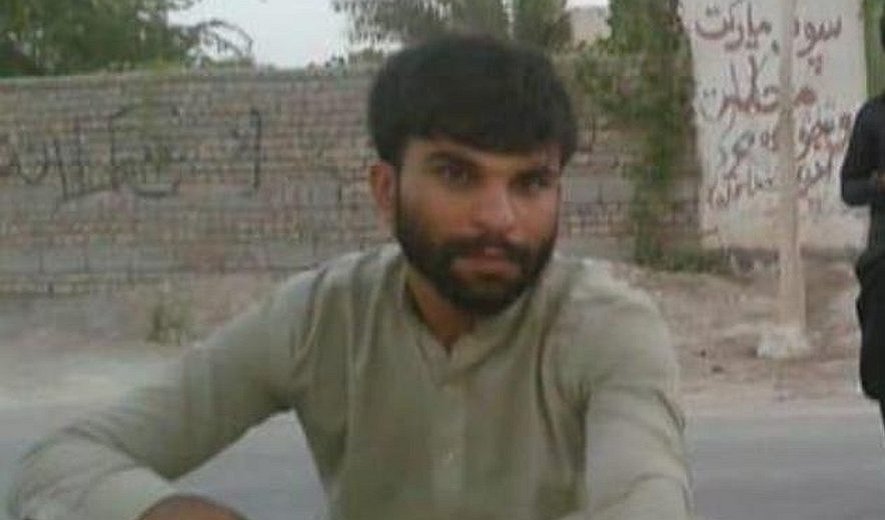 According to Iran Human Rights, this morning, Baluch political prisoner, Javid Dehghan was transferred to solitary confinement in preparation for his execution at Zahedan Central Prison.
Earlier today, his lawyer, Mostafa Nili tweeted: "Javid Dehghan-Khold's mother contacted me and said he has been transferred to solitary confinement in Zahedan Central Prison and asked them to come for the final visit."
An informed source has told IHR: "Javid Dehghan-Khold was arrested in 2016 and spent around two months in solitary confinement. During those two months, he was tortured to make self-incriminating confessions by the intelligence services of the IRGC (Islamic Revolutionary Guard Corps). At his trial, he told the judge that the confessions had been obtained under torture. But the Judge would not accept. After that, Javid Dehghan-Khold was taken to solitary for prolonged periods of interrogations. He has not had access to a lawyer or legal counsel during the entire process."
On 18 December 2020, after Mostafa Nili announced that ten Baluch prisoners had been transferred for execution, IHR published eight of their names which included Javid-Dehghan-Khold and warned of the planned group executions.
On January 26, IHR again warned of the escalation in the execution and crackdown on Kurdish and Baluch minorities and called on the international community and human rights organisations for a stronger response.
In the statement, IHR director and spokesperson, Mahmood Amiry-Moghaddam said: "Human rights organisations and Iranian civil society must raise the cost of human rights violations in ethnic areas by showing a stronger reaction to the arbitrary execution of Baluch prisoners and widespread arrest of Kurdish activists."
According to data gathered by Iran Human Rights, at least 20 Baluch prisoners have been executed in Mashhad, Zahedan and Isfahan Central Prisons since 19 December 2020, with four executed on political and security charges.