Radiofarda – The presence of a cat in a play staged in Tehran by the prominent Iranian director Mohammad Rahmanian has unleashed the country's censorship authorities to ban the production.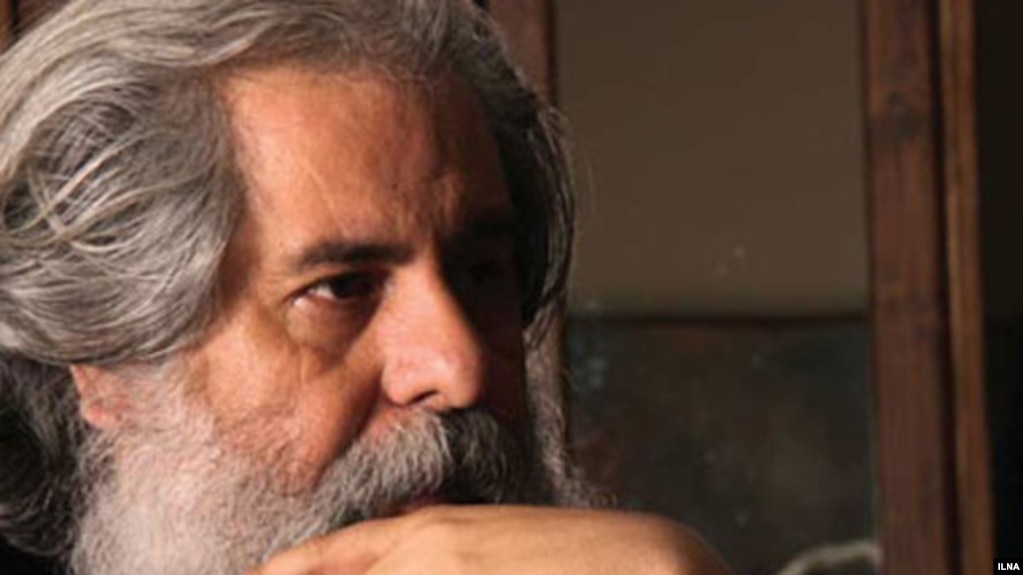 The six-episode play, "Love in Days of Corona [virus]," starring Mahtab Nasirpour, Sima Tirandaz, and Behnoosh Tabataba'ei, was staged at the Bagh (Graden) Cafe in the Roudaki Complex. After just three nights, the show was blocked from continuing due to censorship issues.
In a statement read to the audience at the beginning of the fourth night of the show, Rahmanian announced, "By the 'will' and demand of the Supervisory Council of the Dramatic Arts Center and the Director-General of the Dramatic Arts department, a part of the six-episode play, the 'Lady and the Cute Cat,' starring Behnoush Tabataba'ei, is facing supervisory issues, and eliminated."
Rahmanian continued, "With a little bit of magnanimity, it was proper for the directors of the [Roudaki] complex to tolerate the presence of a cat on the stage. They should not have cited us but rather referred to the words of the Prophet of Islam, who said that having a cat in the house brings in blessings."
A day earlier, Tabataba'ei had referred to the resemblance of Iran's map to a cat and noted on her Instagram account, "I love my Iran—and during these nights, I step on the stage with love; and present my soul more naked than before—in the play, "Love in Days of Corona," —period."
"Love in Days of Corona[virus]" inspired by Gabriel Garcia Marquez's "Love in the Time of Cholera" premiered in the courtyard of Vahdat Hall on Thursday, September 17.
"The audience here gives us hope that theater still exists in the country," renowned filmmaker, Mohammad Ali Najafi, told the audience at the opening night. "The theater is the symbol of culture and thoughts because it has a more cultural influence on society than cinema."
Rahmanian, 58, is a founder of new age theater in Iran and has staged many memorable plays in the capital, and described the play as centering on love in its different forms in the coronavirus age.
While this is the first time a cat's presence on stage has led to the banning a play, "Love in Days of Corona[virus]" is not the first time that Rahmanian has struggled with Iranian censorship.
Rahmanian was charged with "propaganda against the state" based on a complaint by the Islamic Revolution Guard Corps (IRGC) in January 2019 for allegedly featuring a female soloist in his play, the New York-based Center for Human Rights in Iran (CHRI) previously reported. Rahmanian was later released on bail.
Since Iran's 1979 Islamic Revolution, women have not been allowed to sing solo in front of mixed-gender audiences. The policy is not explicitly dictated in Iranian law but could be seen by the authorities as a public display of immorality, which can be punished with prison time.
In November 2017, Rahmanian described his play, "Old Songs: Paykan Javanan," as "the story of the places in Tehran which are no more; those that were demolished, forgotten or their functions have changed."
"Not so long ago, there were promenades and recreational places in Tehran like the Funfair on Vanak Square and drive-in cinemas in Tehran Pars district and another on Vanak Square, which opened in 1967 and 1969, respectively," Rahmanian said at the time. "Today, all of these have ceased to exist."
​