Radiofarda – Public uproar over news that vast lands around Damavand Mountain, a national symbol was handed over to a religious endowment has forced the state to reverse its decision and return the land to government ownership.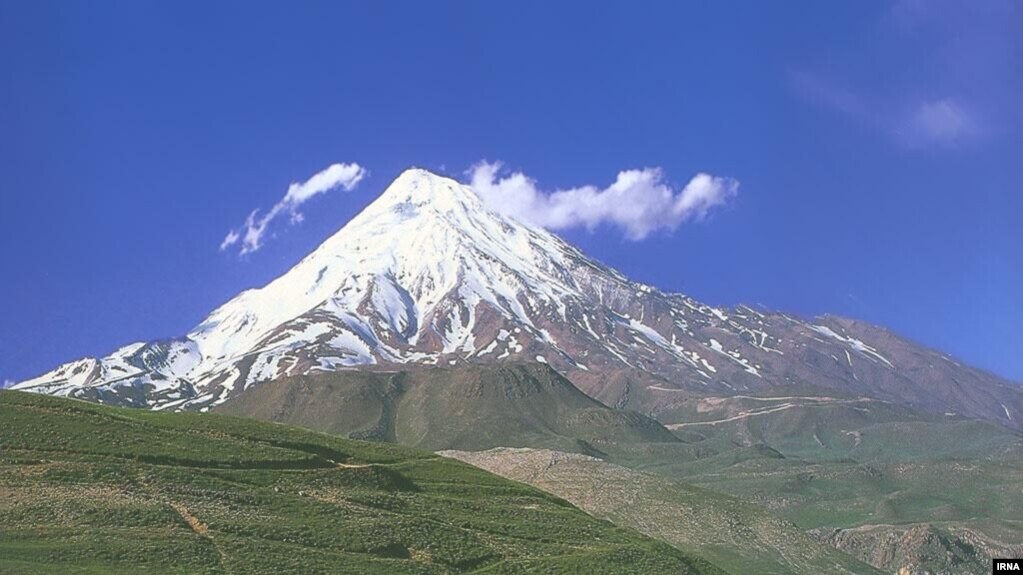 Hamshahri newspaper in Tehran reported on Sunday, July 26, that an official title deed had been issued to Iran's Endowment and Charity Organization (Owqaf) for one-eleventh (1/11th) of Mount Damavand and the slopes leading to the summit.
The report has triggered an ongoing series of loud protests on Persian social networks and media.
Although the Owqaf is part of the ministry of culture, but it is controlled by clerics and the head of the organization is appointed by Iran's Supreme Leader Ali Khamenei.
The public resented a decision by the Supreme Court to give 18,000 hectares or 45,000 acres of what is supposed to be protected land to an organization, managing religious endowments or properties left for charity by individuals. One underlying reason for public anger is the lack of trust in organizations controlled by the core of the ruling elite; the clerics and the Revolutionary Guard, which in the past have taken over and commercialized public lands.
Following the uproar, the deputy of the National Organization of Registration of Documents and Property announced July 29 that most the lands in question have now been registered as government property. Two fate of two remaining parcels is under review and a decision has not been made, he said.
Awqaf has recently been accused of attempting to claim ownership of properties, land, and even national forests across clergy-dominated country.
Reacting to the latest news concerning Owqaf's attempts to own parts of Damavand, the former chief of Iran's Department of Environment (DoE), Massoumeh Ebtekar, has said in a tweet that what has been done is "against the Islamic Republic's Constitutional."
She said that the summit of Mount Damavand has been put under the protection of the DoE in 2002, and based on the law, "the summit may not be delegated or exploited as real estate."
The 5,610-meter high (18,400 feet) Damavand is Iran's highest mountain and a dormant volcano registered as a national monument. It is located north of Tehran and has a majestic view. The mountain has a symbolic value for Iranians as the scene of some of the country's national epic Shahnameh's significant events, the Book of Kings.SEE ALSO: