RFL/RE – The global death toll from the coronavirus is more than 27,700 with almost 600,000 infections confirmed, causing mass disruptions as governments continue to try to slow the spread of the new respiratory illness.
Here's a roundup of developments in RFE/RL's broadcast countries.
Iran
Iran has reported 139 new coronavirus deaths, bringing the total number of fatalities attributed to the growing pandemic to 2,517.
Health Ministry spokesman Kianoush Jahanpour told Iranian state television on March 28 that the total number of cases in the country rose over a 24-hour period by 3,076, to a total of 35,408.
Iran is one of the worst-hit countries in the world by the deadly virus, along with the United States, Italy, and China.
Earlier this week, authorities enacted a new travel ban after fears that many Iranians had ignored previous advice to stay at home and cancel travel plans for the Persian New Year holidays that began on March 20.
President Hassan Rohani has pledged that authorities will contain the coronavirus spread within two weeks.
However, the continued rise in numbers, along with fears that the country's health-care system is incapable of dealing with the surge of infections, have raised doubts about meeting that goal.
Russia
Russian health officials announced the coronavirus-related death of a resident of the Orenburg region on March 28.
The latest patient to die suffered from a chronic health condition, Health Minister Tatyana Savinova told the official TASS news agency.
The number of COVID-19 fatalities in Russia was officially four as of March 28, with 228 new infections bringing the country's total to 1,264.
The official figures from Moscow have not in step with international tallies that earlier recorded an additional death that Russia attributed to a different cause.
On March 27, a coronavirus-related fatality in Moscow was widely reported as the country's fourth.
According to Moscow's coronavirus response headquarters, the 56-year old woman who died on March 27 was suffering from cancer and had one lung removed during an earlier operation.
On March 25, Russia announced that two patients with coronavirus had died — the first two coronavirus deaths admitted by Russian authorities.
Live Map: The Spread Of The Coronavirus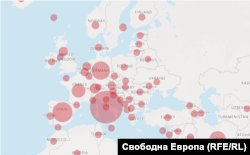 Updated constantly with the latest figures
Russia has not listed its first coronavirus patient to die as a fatality from the virus, saying that the woman had died last week from a blood clot.
But a global database maintained by Johns Hopkins University has classified her death as being related to the coronavirus.
Russian health officials warned this week that a sharp increase in the number of cases in the country is expected in the coming days due to expanded testing in Moscow. A consumer watchdog reported on March 28 that more than 166,000 citizens were under medical supervision for signs of coronavirus infection.
Earlier, the Kremlin said that a member of President Vladimir Putin's administration has been infected with the coronavirus, but that the person had not been in direct contact with the Russian leader.
The Russian government has widened restrictions aimed at fighting the disease, ordering all restaurants and cafes to close beginning March 28.
Ukraine
Ukraine announced on March 28 that its number of coronavirus infections had reached 311, with eight deaths.
The new figures come as new measures ordered by the government come into effect.
Thousands of Ukrainians were reportedly lined up at the Polish-Ukrainian border on the evening of March 27 as they attempted to reenter Ukraine before new restrictions intended to fight the spread of the coronavirus pandemic went into effect.
Big queues at Polish-Ukrainian border as thousands of Ukrainian workers try to get back home before Ukraine closes its borders on March 28 due to #coronavirus. About a million Ukranians work in Poland. Photos EPA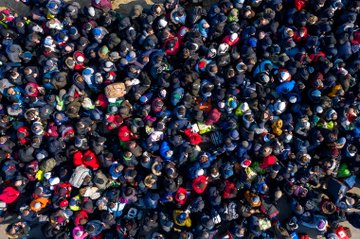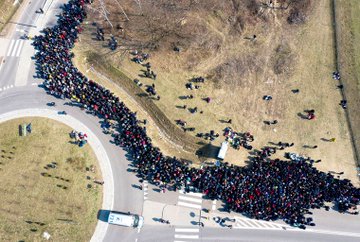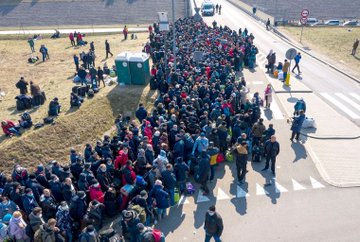 9414:53 PM – Mar 27, 2020Twitter Ads info and privacy1,087 people are talking about this
Earlier, President Volodymyr Zelenskiy in an online video address to the nation announced the country's decision to shut cross-border travel after March 27, including for Ukrainian nationals.
Previously, the cabinet had issued a nationwide directive limiting passengers in all public transportation. All above-ground transportation such as minibuses, buses, trolleybuses, and trams should only ride up to half capacity.
With reporting by Reuters, AP, TASS, Interfax, and AFP