Taking part of and reading about the countless women, men and indeed juveniles being imprisoned in Iran for various reasons one cannot help but wonder at the number of prisoners calling out for medical treatment and in many cases for quite serious conditions.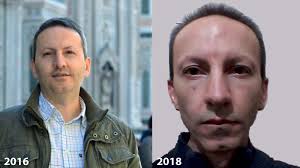 Concerns grew into suspicions as Ahmadreza Djalali, a dual Swedish-Iranian citizen, medical doctor and researcher at the Karolinska Institute in Stockholm, imprisoned in Iran and sentenced to death on charges of espionage, early on during his incarceration refused to take food as he suspected the food was intoxicated.
Looking deeper into the matter there is a noticeable number of prisoners that have been diagnosed with serious conditions ranging from rare forms of cancer to neurological disorders such as multiple sclerosis, gastric cancers, chondrosarcoma (rare form of bone cancer) and kidney failure. These are individuals with previous good health and unremarkable medical history, now suffering from serious, rare conditions, and as such they are in effect on death row, as they are continuously being denied proper medical care.

Numerous reports are describing the conditions in Iranian prisons as unsafe and unsanitary. Prisoners are facing torture by other means than suffering from serious diseases without access to medical treatment. They are living in unhygienic conditions, with restricted contact with the outer world, including visits by family members not to mention their legal advisors. They are deliberately placing high-risk inmates (risk of violence, risk of spreading infectious disease) with political prisoners, or in fact killing inmates and then officially report it as suicide. These are just some of their tactics that have made it to the surface in reports. UN human rights experts have recently expressed serious concern regarding the lack of medical treatment for prisoners in Iran (see reference below).
There are certainly countries worldwide that have notorious reputations regarding prison conditions; amongst them we find Russia, Turkey, China, Saudi Arabia, Iran and many more.  These countries have many common factors, such as weak legal systems (often criticized by international rule of law) and of course a great number of political prisoners. In fact the infamous Evin prison in Tehran is referred to as "Evin University" a name it has got due to the number of intellectuals and academics incarcerated there. In 1921 the Soviets established the Kamera laboratory, a place for developing and producing odorless, tasteless poisons by scientific personnel. The substances were then tested and experimented on condemned prisoners, specifically political prisoners.
In March 2018, in Salisbury, England, Sergei and Yulia Skripal were poisoned by Novichok, a rare nerve agent. It would seem that the Kamera laboratory still exists and is fully operational as Novichok is only produced in Russia.
Mohammad Nazari has been imprisoned in Iran for 25 years; he is a Kurdish-Iranian political prisoner, and he is denied hospitalization to receive tests for gastric cancer.
Ahmadreza Djalali has been in prison in Iran since 2016, he suffers from a low white blood cell count and has lost 24 kilograms (nearly 53 pounds). He is denied appropriate medical care and treatment for what is believed to be some form of cancer.
Atena Daemi has long been suffering from persistent dizziness, headaches and numbness in her right eye. The medical physician in Qarchak Prison suspects MS (multiple sclerosis) but further diagnosis and treatment has been denied. Daemi, 31 years old, has been imprisoned in Iran since November 2016. She is serving a seven-year prison sentence for meeting the families of political prisoners, criticizing the Iranian regime on Facebook, and condemning Iran's 1988 mass executions of political prisoners.
Saeed Shirzad, 29 years old, arrested in June 2015 for helping the children of political prisoners pursue education. He is currently incarcerated in Rajaee Shahr Prison and has been for the past three years, he is in danger of loosing a kidney if continued being denied medical attention.
Arash Sadeghi, a political prisoner since 2016, serving a 19-year prison sentence for his peaceful political activities. He is denied urgent lifesaving medical treatment since he has been diagnosed with chondrosarcoma, a rare form of bone cancer.
Hamzeh Savari, was arrested at the age of 16 in 2005, he is suffering from severe pain caused by a tumor behind his right knee, which has impaired his walking ability; he is denied appropriate medical treatment. 
Sadly the list can go on. But what is even more worrying is that the reports that have come through are just the tip of the iceberg.
Reference: Read the UN Human Rights Report Geneva July 10, 2019 https://www.ohchr.org/EN/NewsEvents/Pages/DisplayNews.aspx?NewsID=24813&LangID=E&fbclid=IwAR2_vJfO28y8K-E53wGTR_tPKNhy7aziRttqaWYZ26s0DFPn3L21anec0OA
Author: Susanne Jameson