Radiofarda – Praise for prominent jailed Iranian lawyer and human rights defender Nasrin Sotoudeh by France's representative to the UN's Commission on the Status of Women (CSW) last Tuesday turned into a war of words between Tehran and Paris.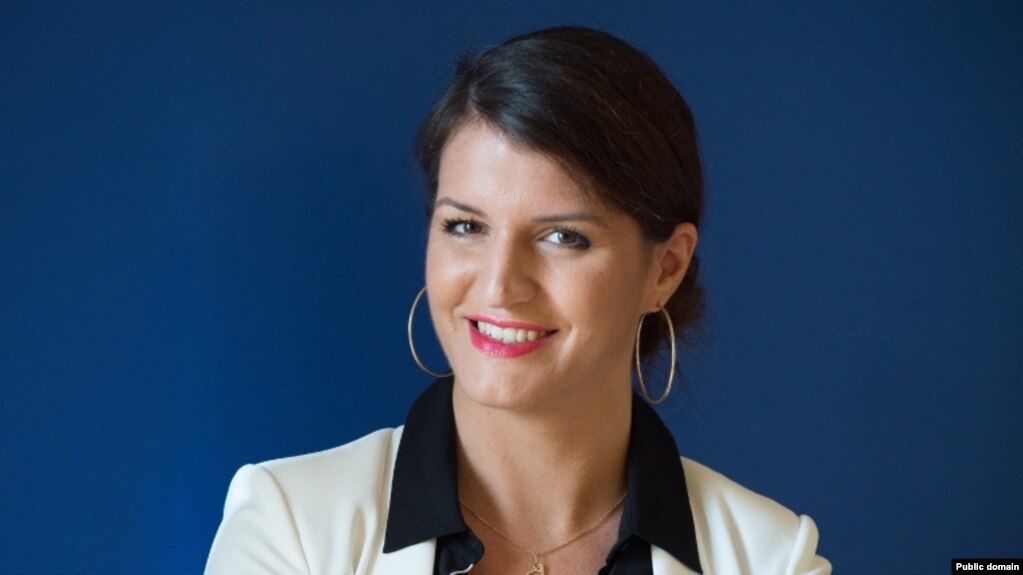 CSW, launched in 1946, is the principal global intergovernmental body exclusively dedicated to the promotion of gender equality and empowerment of women. Hundreds of delegates from around the world participate in its annual meetings.
Iranian MP and representative to the 63rd session of CSW, Farideh Olad Qobad (Olad Ghobad) harshly criticized her French counterpart Marlene Schiappa and accused her of "irresponsible behavior" and "abusing her country's position in the UN Security Council (UNSC) to interfere in other countries internal affairs."
The Islamic Republic's official news agency (IRNA) cited Ms. Olad Qobad as saying on Thursday, March 14, "I suggest she [Schiappa] deals with the widespread discontent within her own country instead of meddling in other countries' affairs."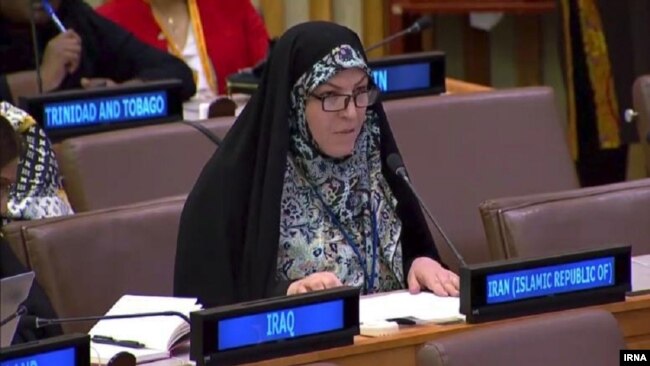 Earlier in a brief speech on Tuesday, Schiappa, Secretary of Equality between the women and the men in President Emannuel Macron's Administration, had referred to her boss' recent decision to allocate a seat to Sotoudeh, in the G7 Consultative Council for Gender Equality.
During her short speech, Schiappa said, "I would like to relay France's support and my sisterly salute to Nasrin Sotoudeh who is currently behind bars in Iran."
Schiappa's remark was immediately followed by prolonged applause. Later in a tweet, Schiappa reiterated her remark.SEE ALSO:
Iran Has Jailed Her, France Has Invited Her To G7 Council
Sotoudeh, 55, who has defended political prisoners and women demanding equal rights in Iran has been continuously persecuted by Iranian authorities. Most recently, she was arrested in June 2018 and has received multiple convictions on dubious charges, in secret trials. She will serve at least 15 years.
Without mentioning Sotoudeh and her case, Olad Qobad followed the footsteps of the Islamic Republic's authorities to throw the ball into the "enemy's" court by condemning Paris for the recent discontent and protests, known as "Gilets Jaunes" (Yellow Vests) in France.
During nearly four months of the Yellow Vests protests in France, Iranian authorities have repeatedly rebuked France for it. The Chief Commander of the Islamic Revolution Guards Corps (IRGC), Major General Mohammad Ali Jafari has gone even further claiming that "Gilet Jaunes protests had been inspired by the Islamic Revolution" in Iran.
Meanwhile, IRGC-run Fars news agency reported that tens of students at Shi'ite seminary assemble outside French embassy on Thursday in Tehran to express condolences to the relatives of the victims recently killed during the Yellow Vests protests.