Radiofarda – Several MPs from the Mazandaran province on the Caspian Sea in northern Iran have denounced President Hassan Rouhani's recent decision to transfer water from the Caspian Sea to the parched province of Semnan as "unscientific" and "impractical," with irrevocably damaging consequences for the region's ecology and economy.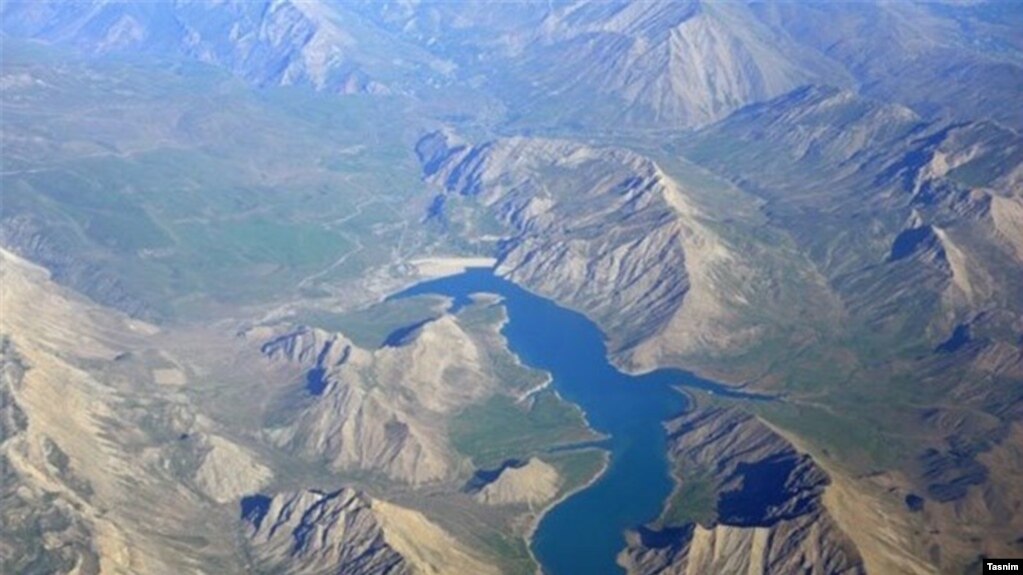 Visiting his birthplace of Semnan southwest of Tehran December 4, Rouhani said the criticisms of the water transfer project had been addressed, adding "If there are investors interested in the project, the government is prepared to expedite all necessary licenses."
Reacting to Rouhani's announcement, Mazandaran MP Mohammad Shaeri cautioned, "The people of Mazandaran should know that transferring the Caspian Sea water to Semnan will definitely be followed by other projects, including the transfer of the Caspian Sea water to Tehran, Isfahan, Northern Khorasan, and other parts of Iran."
Iran is experiencing an unprecedented drought that has pitted regions against each other as they compete for scarce water supplies.
The state-run Iran Students News Agency (ISNA) cited Shaeri as saying "Wherever there is a drought and water shortage, people will call for a new project and demand Caspian Sea water be transferred to their area," state-run Iran Students News Agency (ISNA) quoted Shaeri as saying. "The Caspian Sea will gradually dry up under the pressure of this manipulation."
Representatives of Mazandaran say a better solution to Iran's water shortage is to tap water from the Sea of Oman and the Persian Gulf, which are connected to the open seas and oceans. They note the licenses for these transfers have already been granted and the infrastructure is already in place.
According to ISNA, the idea of transferring Caspian Sea water to Semnan was initially proposed during former president Mahmoud Ahmadinejad's second term in 2012. Ahmadinejad's Minister of Energy, Majid Namjoo, unexpectedly announced in April 2012 that the project to transfer water from the Caspian Sea to the province of Semnan (also Ahmadinejad's place of birth) would begin soon.
Mohammad-Reza Attarzadeh, the deputy minister of energy for water affairs also told the government's official news agency (IRNA) at the time that, according to the plan, fresh water would be transferred to three parts of central Iran from the Caspian Sea.
"The first part of the project has already begun and will transfer water to the towns of Semnan, Qom, Kashan, and Isfahan," Attarzadeh was cited by IRNA as saying.
The announcement triggered a barrage of criticism that forced the Ahmadinejad
administration to shelve the project. Five years later, President Rouhani has revived part of the project, which would see Caspian Sea water from the Neka power station in Mazandaran sent through two 160-kilometer (99.5 mile) pipelines to the cities of Damghan, Shahroud, and Semnan, all in the province of Semnan.
MP from QaemShahr Abdollah Razian was so angered by the revival of the project that he called it "demagoguery" and fundamentally a "populist" move.
Addressing a public session of parliament December 5, Razian went even further, saying, "Instead of managing the water flowing into the Caspian Sea and constructing dams in the northern parts of Iran, the President wants to transfer salty water of the Caspian Sea to the desert areas of the country. This is not scientific or practical."
The Association of Mazandaran MPs has insisted that it will not allow the implementation of the project, ISNA reported December 5