Al-Arabia – US Special Representative for Syria Engagement James Jeffrey said the US has three goals in Syria: To confront ISIS, expel Iranian forces and ones supported by Iran from all Syrian territories and to establish a political process based on international resolution 2254.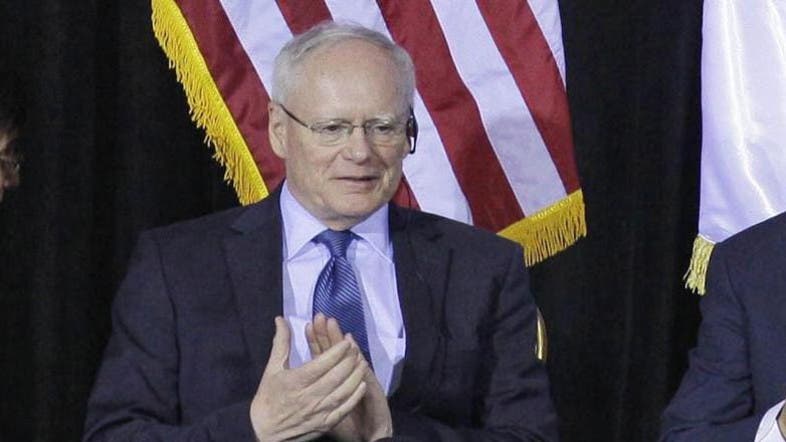 Jeffrey told Al Arabiya in Paris that expelling Iran out of Syria is a political goal, hence the US's mission on that front will not be a military one, adding: "The Israelis did not put the military option aside in Syria, and they're trying to strike Iran's military capabilities there."
He also defended Israeli strikes against Iranian targets and said Israel is responding to the deployment of long-range missiles and the use of drones that infiltrated Israeli airspace more than once.
Jeffrey added that the US wants the Iranians and their supporters as well as all the foreign troops which entered Syria after the conflict to withdraw, "starting with the Russians.. whom we are discussing Iranian presence with on all levels."
Commenting on Hezbollah's role in Syria, he said the Lebanese party has been an essential element in guaranteeing the security of the Syrian regime, adding that Iran, which did not want to use ground troops, used Hezbollah, Iraqi militias and Hazara militias instead.
On reports that Hezbollah militants have been returning to Lebanon, Jeffery said: "This will not be surprising because Hezbollah's ground campaign has ended to a large extent," hence, some of the group members are returning home.
Commenting on joint American-Turkish patrols in Manbij, west of Euphrates, which Ankara wants to get PKK members out of, he said the US resumes efforts to reach a solution between its "two partners," the Kurds and Turkey.
On the presence of American troops in northeast Syria, Jeffery said they were coordinating with the Syrian Democratic Forces and with local forces to deter ISIS.
Jeffery, who was the US ambassador to Iraq, said there were challenges in all Arab countries and that one must bear in mind that ISIS had occupied one third of Iraq and that Iraq's economic power that is based on oil exports decreased due to the decline of oil prices in 2014.
He also said that Iraq has a government that has experience and commended the experience of President Barham Salih and Prime Minister Adil Abdul Mahdi "whom we have worked with since 2004," he said.
Last Update: Thursday, 1 November 2018 KSA 09:34 – GMT 06:34