Iran-HRM – The fate of three women's rights activists who were arbitrarily arrested by the state security forces, has remained unknown.
A wave of arrests targeting women and human rights activists  in Iran has led to the detainment of Hoda Amid, Najmeh Vahedi, and Rezvaneh Mohammadi in early September.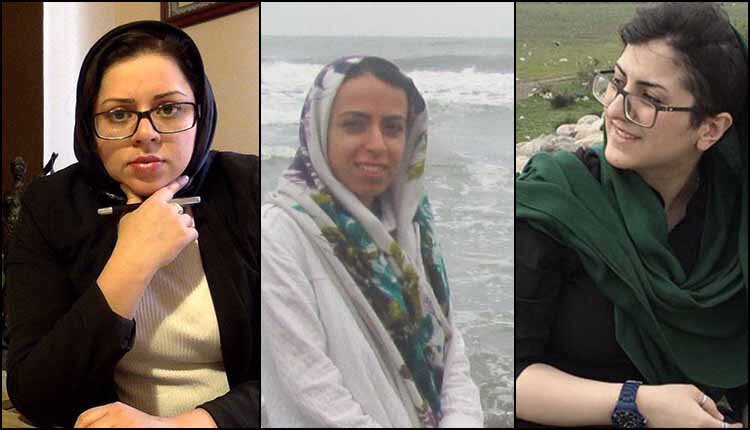 The three are lingering in jail under undetermined status. It remains unclear whether either have been charged with any crime.
Human rights lawyer and women's rights activist Hoda Amid was arrested by security forces at her home on September 1.
Also, on September 1, women's rights activist Najmeh Vahedi was arrested by the Intelligence Unit of the Revolutionary Guards at her home in Tehran.
A few days following the arrests of the two women's rights activists, Rezvaneh Mohammadi, a gender studies student and women's rights activist, was arrested on September 3.
All three women were involved in training workshops on equal marriage rights and other peaceful activities related to women's rights. They were all arrested at their homes without a warrant.
Najmeh Vahedi has had a brief visit with her mother on September 18, 2018, but there has not been any news about possible family visitations for Hoda Amid and Rezvaneh Mohammadi. Najmeh Vahedi's brother, who posts updates about her situation on Twitter, writes that their family is still not aware of the reasons for her arrest.
In recent weeks, at least 14 human rights lawyers and other civil society activists have been arrested by Iranian authorities and charged with vague national security offences.
The arrest campaign appears to have begun on 13 June with the arrest of Nasrin Sotoudeh, an outspoken 55-year-old who made her career defending women and children in Iran's legal system.
Amnesty International issued a statement on September 3, 2018, warning that the arrests of lawyers and women's rights activists in Iran signal intensifying crackdown on civil society.
"These latest arrests are a blatant attempt to silence those advocating for human rights in Iran," said Philip Luther, Amnesty International's Research and Advocacy Director for the Middle East and North Africa. "The human rights situation in Iran has reached crisis point," Luther stressed.