Iran Human Rights – On August 20, Iranian state-run media, IRIB, broadcast the confessions of two young men named Mohammad Ostadqader and Houshmand Alipour, 24 and 25 years old, both confessing to conducting an armed operation in Iran.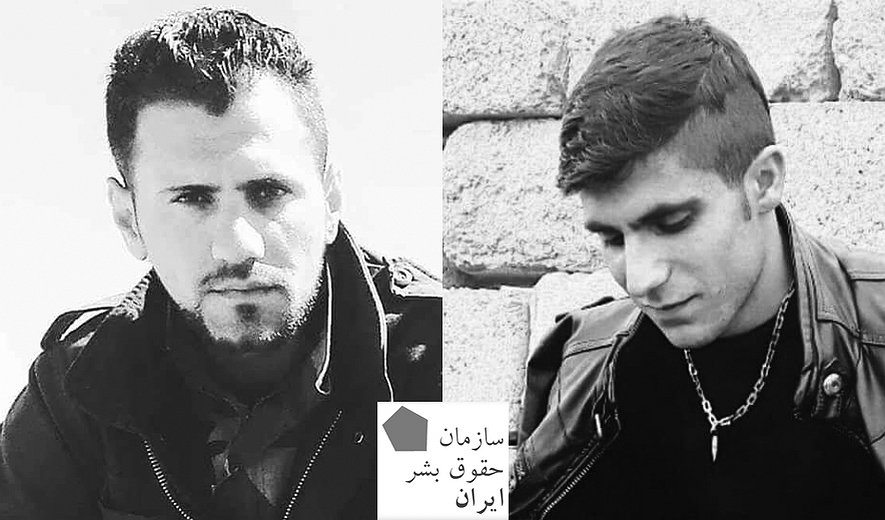 In an interview with IHR, Mostafa Alipour, Houshmand's father, emphasized that his son and Mohammad Ostadqader didn't come to Iran from Iraqi Kurdistan to carry out armed operation; they made the confession under torture.
Mostafa Alipour said, "My son entered Iran with his friends on August 3, when they were ambushed by the Islamic Republic forces. The forces opened fire and arrested them." He added, "They forced a confession out of them. My son didn't enter the country for armed operations. He went there for propaganda and political activities and he wanted to talk to Kurdish people."
Mostafa Alipour said that Houshmand and his friend decided to confess to armed operation in order for the tortures to stop. Houshmand Alipour was also arrested at the age of 18 He said, "My son was a libertarian. He was sentenced to four years in prison by the Revolutionary Court of Sardasht in 2009 when he was 18. He served his sentence at Urmia Central Prison and was released in 2013. He is a civil activist who could never admit to oppression and cruelty. The government has always been against us because we are a political family. The court associated him with a Kurdish party while he didn't cooperate with any parties back then."
Alipour stated that he has not been informed about his son and Mohammad Ostadqader during the past few weeks. He emphasized, "We don't know if they are dead or alive. We are not allowed to investigate it. Mohammad's family is also in a similar situation. They threaten us when we ask them about our sons."
Houshmand fought Isis
Mostafa Alipour added, "My son was a refugee in Turkey for a long time and his case was accepted by the United Nations' refugee (UNHCR) agency; but he returned to Iraqi Kurdistan and fought Isis for four years together with PAK (Kurdistan Freedom Party), which opposes the Islamic Republic of Iran.
He only fought Isis. Everybody knows that he was only armed to fight Isis, the enemy of all humans. He was injured several times. My son and Mohammad Ostadqader defended Iraqi and Iranian Kurdish people." "I wasn't allowed to handle their case" Hossein Ahmadi Niaz, the lawyer who was supposed to handle the case of the defendants, told IHR, "They haven't allowed me to follow the legal procedures so far.
The cases of both defendants are at Branch 2 of Saqqez court and they are charged with Moharebeh. As far as I know, Houshmand Alipour and Mohammad Ostadqader are held at the Intelligence Agency of Sanandaj." Listen to a part of Mostafa Alipour's interview and his request for help from Human Rights Organizations