VOA – An Iranian Kurdish journalist who has been summoned for questioning by Iran's security and judicial authorities twice this year says he has been ordered to face a third round of questioning in the coming days.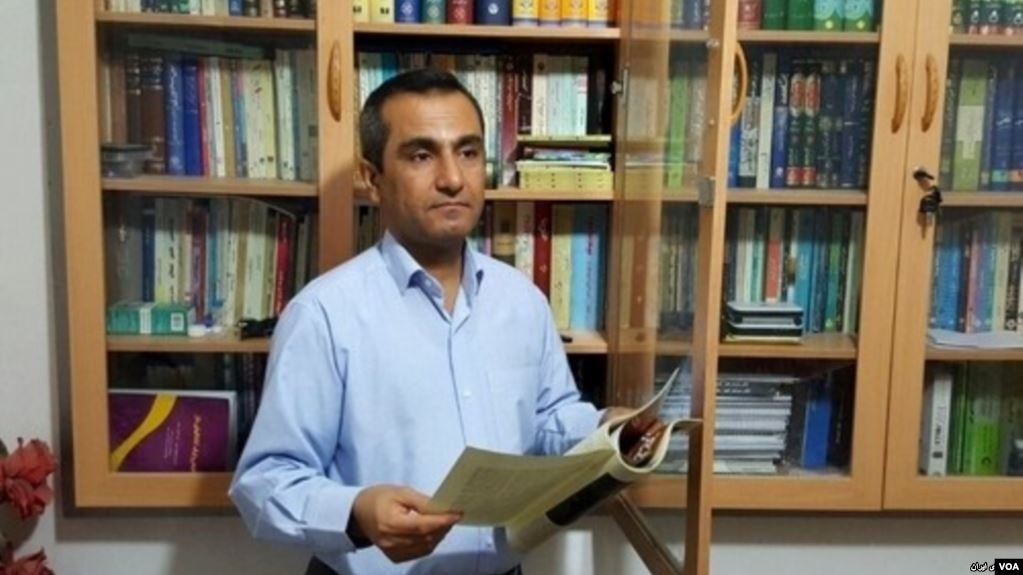 In a message posted on Twitter, journalist and civil rights activist Ejlal Ghavami said he received a summons from a judiciary office in the northwestern city of Sanandaj on Tuesday morning local time. Ghavami said the document, a photograph of which he attached to his tweet, called for him to appear before prosecutors of Iran's Kurdistan province within five days. It was not clear why he was being summoned.
In his tweet, Ghavami said the summons represented a new case against him. He said he still faces a November court appearance in relation to an earlier case involving his journalistic and civil rights activities.
In a report published Tuesday, the Iran-based Human Rights Activist News Agency (HRANA) said Ghavami had been summoned for questioning by Iranian authorities twice before in recent months.
HRANA said Ghavami and two other activists in Kurdistan province were called to an intelligence office of Iran's Islamic Revolutionary Guard Corps in June for unknown reasons. It said that a few months earlier, Ghavami also appeared at a provincial judiciary office where cyber police questioned him about ties to anti-government protests that swept Iran in January, and to anti-government channels on the messaging app Telegram.
HRANA said Kurdistan provincial prosecutors charged Ghavami on March 25 with publishing false information and cooperating with anti-government Telegram channels. It said Ghavami later was acquitted of spreading anti-government propaganda, but prosecutors appealed and an appeals court agreed to re-examine the case in November.
This report was produced in collaboration with VOA's Persian Service.