Political analyst Dr. Karim Abdian Bani Saeed, the consultant of the Democratic Solidarity Party of Ahwaz, told Al Arabiya.net that American troops in the region has started confronting the activity and deployment of the Iranian Revolutionary Guards' Quds Brigade in the region's countries via military, logistical and intelligence aid to powers that oppose Tehran.
Bani Saeed, who resides in Washington, also said that the 12 conditions detailed by US Secretary of State Mike Pompeo on the Iranian nuclear deal are a comprehensive strategy to respond to Iranian interferences in the region and which threaten the interests and security of the US and its allies.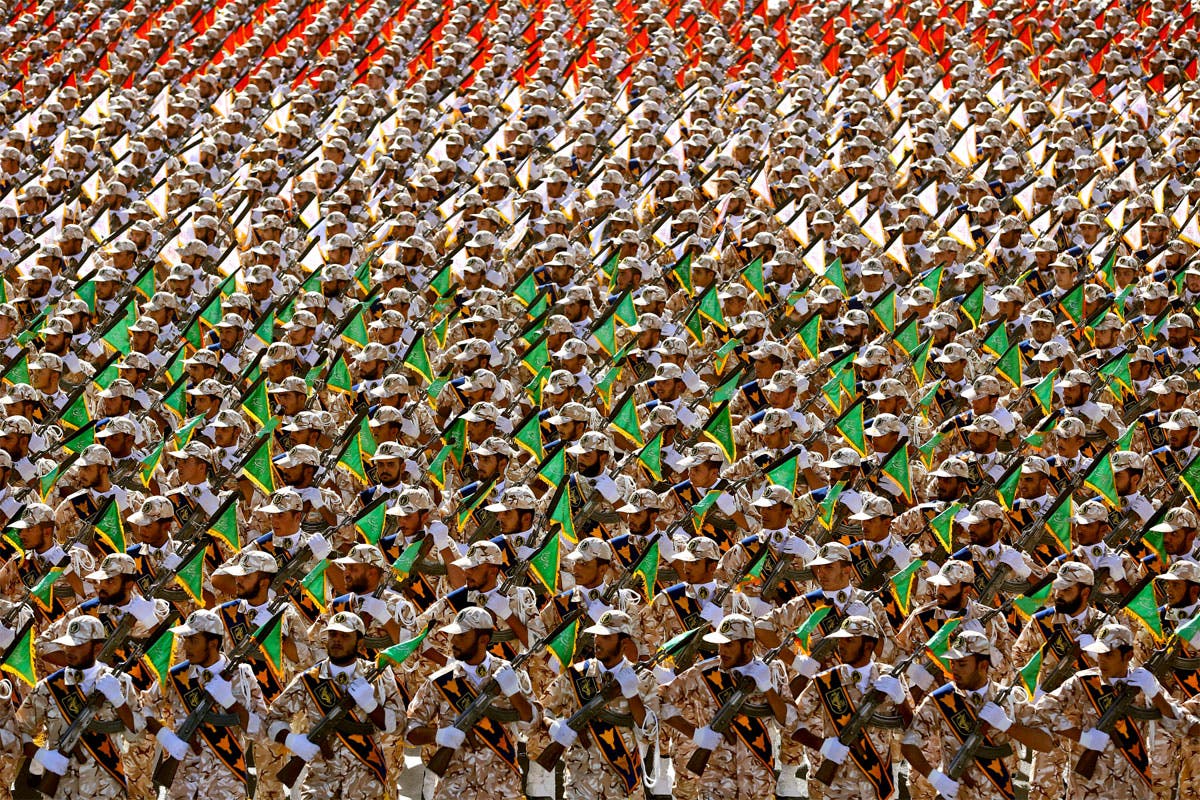 With the Iranian administration severely weakened, it could find itself facing another revolution, which would cause the IRGC to step in. (File photo: AP)
Regime institutions
He added that Iran "will not be able to resume" its interferences in the region's countries, especially in Syria, Yemen and Iraq, without oil revenues as it uses the latter to pay the wages of thousands of Iranian forces, mercenaries and Shiite militias.
"This new American strategy will allow the region's countries, especially those who import American weapons, to confront Iran because the sanctions will include military, logistical and intelligence aid to these countries against Iran and its activity in the region. This will be useful, and this means that the US troop's confrontation of the Revolutionary Guards' Quds Brigade that is responsible for Iran's military interferences in these countries has already begun," Bani Saeed said.
"Although no one knows when and how the regime will fall, the Iranian people are more optimistic that it will fall after the recent protests which are being held amid economic and political deterioration and increased international support," he said.
Bani Saeed also said that changing the regime must happen from within, adding: "If protests resume in Iran, unite across the country and raise slogans of democratic change and respecting freedoms, minorities' rights and all religions and Iranians ethnicities while avoiding violence, they will certainly gain international support and reach the stage of civil disobedience which will definitely exhaust and topple the regime."
Last Update: Thursday, 31 May 2018 KSA 14:52 – GMT 11:52