RFL/RE – A violent protest in the city of Kazeroon in southwestern Iran has left at least one person dead and six others injured, Iranian media report.
---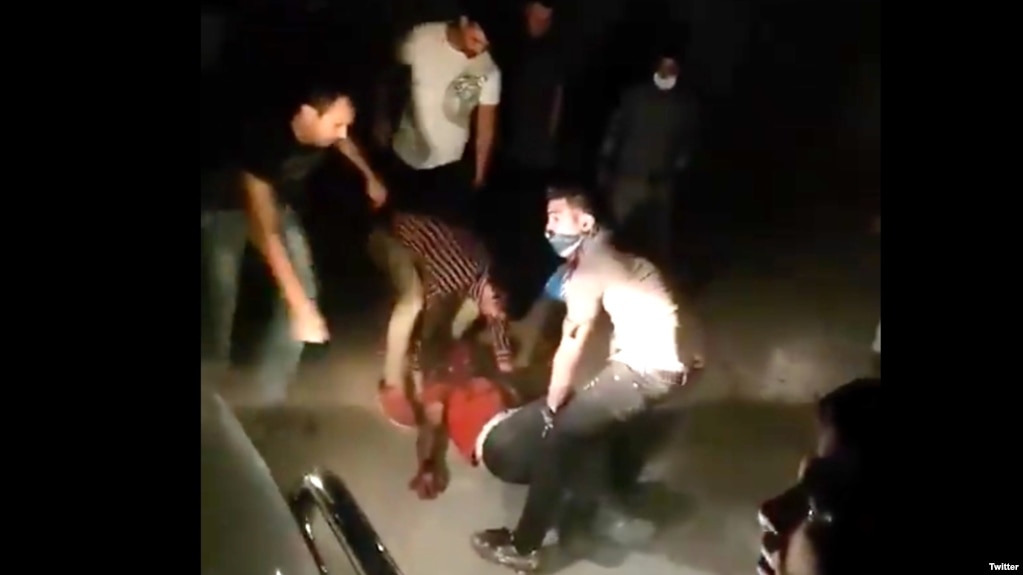 Esmail Tabadar, the governor of the province of Fars, where Kazeroon is located, confirmed the death of one protester in a May 17 interview with the semiofficial ISNA news agency.
Tabadar said that "there were still scattered protests" in the city. But he added that "the situation is under control."
Tabador told ISNA that people should not trust social-media reports about the protests.
The semiofficial Fars news agency said a police station was set on fire by the protesters.
According to Fars, a "small number" of protesters gathered in Kazeroon, some 900 kilometers south of Tehran, late on May 16.
Peaceful protests have been taking place for weeks in Kazeroon against a decision by the local administration to separate some districts of the city and merge them into a new town.
Following previous protests, the authorities had pledged that the division of the districts would not take place.
An eyewitness told the BBC that "several people" had been detained at an afternoon protest and that people had gathered in front of a police station to call for the release of the protesters.
"Shots fired by the police made the atmosphere tense. Protesters entered the police station and set it on fire," the eyewitness was quoted as saying by the BBC.
The New York Center for Human Rights in Iran quoted local sources as saying that at least three people were killed. Several amateur videos said to be from the protest were making the rounds on social media.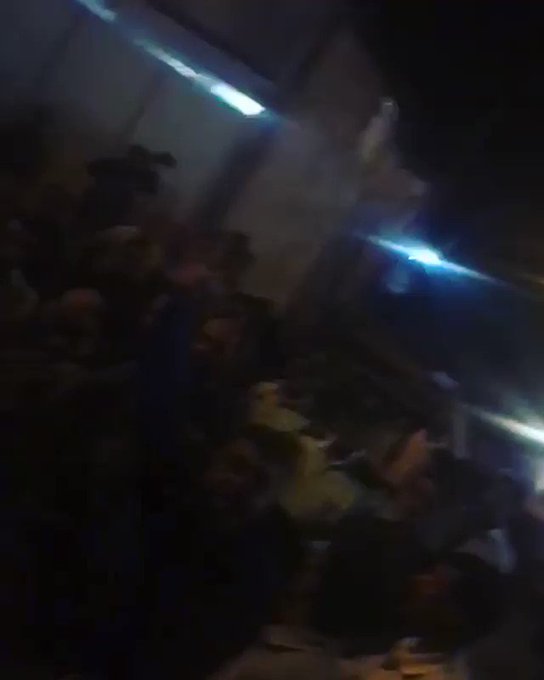 کمپین حقوق بشر در ایران
✔
@ICHRI_Fa
تجمع شبانه مردم کازرون در اعتراض به تقسیم این شهرستان به دو قسمت مجزا، با دخالت و تیراندازی پلیس به خشونت کشیده شد، به گزارش رسانه‌های محلی دست کم سه شهروند غیرنظامی در پی شلیک مستقیم پلیس کشته شده‌اند.
10:12 PM – May 16, 2018
423
In one video posted online, protesters appeared to carry an injured man. In another, protesters chanted slogans against Iran's state policies.
In one video, some said that the United States was not Iran's real enemy as claimed by Iranian leaders.
"Our enemy is right here. They're wrong to say it's America," they chanted.
Several images of injured protesters are also circulating on social media. RFE/RL could not confirm their authenticity.
The city of Kazeroon has a population of almost 150,000 people and is home to the Qashqai tribe, some of whom traditionally carry hunting guns.
With reporting by AP and RFE/RL's Radio Farda