Iran Human Rights – According to the reports, Ali Savari, one of the prisoners who were tortured in Shiban Prison on March 25 and 26, passed away.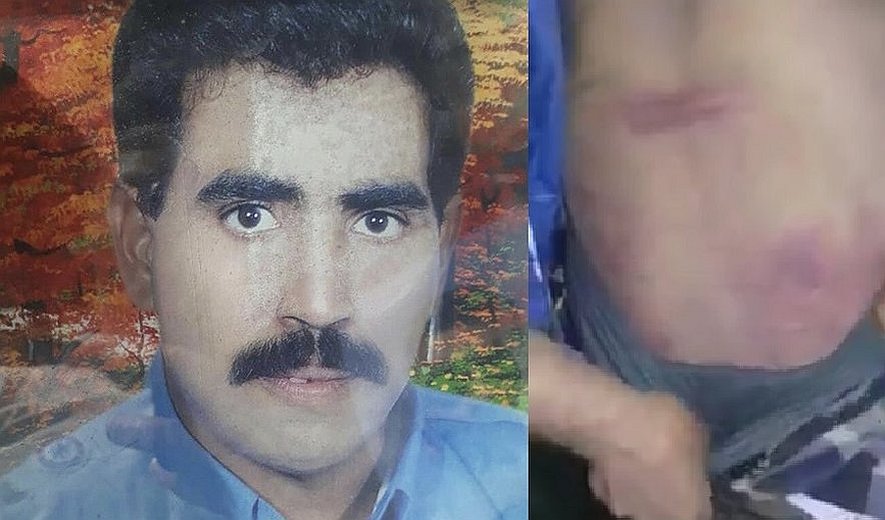 Close sources told IHR that eight prisoners were tortured in Shiban Prison in Ahvaz on Sunday, March 25 and Monday, March 26. According to their report, one of the prisoners named Ali Savari, 50 years old, passed away after the tortures on Monday. A video was broadcast on the social media which showed bruises and wounds on his body.
One of his relatives who wanted to remain anonymous told IHR, "Ali Savari was arrested in 2010 on drug charges and was first sentenced to death and later to life imprisonment. After the legislation of the new drug law, he was supposed to be released."
He continued, "Ali savari was transferred to the protection office of Shiban Prison along with seven other people. He was hung from the ceiling and was beaten with a stick, metal baton, and whatever they had. They were all tortured for a whole day. The next day, they were transferred to the office to be tortured again. One of the officers hit Ali in the head with his baton twice, and Ali fell to the ground and didn't move. They took him to the hospital, but he was dead."
He added, "After Ali Savari's death, they tortured other prisoners to testify that Ali Savari overdosed in prison and then they were all transferred to solitary confinement. The officers break the legs and arms of two of the prisoners named Kazem Savari and Delfi."
In the video of Ali Savari's body, his relatives say that Ali was severely tortured which could be seen on his body and there were two holes in his head. There were also traces of torture by electric shock.
On the day Ali Savari passed away, the officers told his family that there was a fight between the prisoners and Ali died during the fight.
Karim Dahimi, a Human Rights activist from Ahvaz, told Iran Human Rights, "They are trying too hard to cover the incident but the evidence, i.e. the victim's body and the testimony of the prisoners, prove that the victim died under torture."
While expressing our concern about the inhuman behaviors towards prisoners in Iran, Iran Human Rights (IHR) demands a special fact-finding committee from the United Nations for investigation and identification of those potentially responsible of Ali Savari's death.
Iran Human Rights will not publish the videos showing Ali Savari's body for the public because they contain some violent content.  The videos and other evidence will be available for the fact-finding committee and international organizations, if necessary.