AL-Arabia – Iranian security forces violently confronted Arab Ahwaz citizens who continued to protest against the Iranian regime for the eighth consecutive night.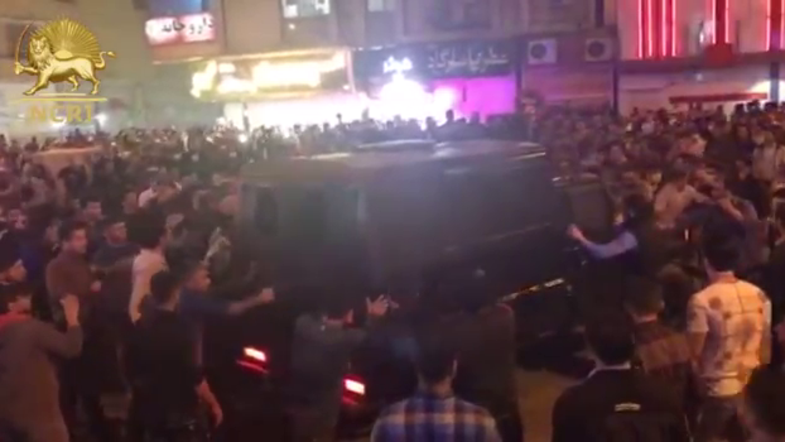 Regime forces used rubber bullets and tear gas bombs.
According to some activists, these protests were the largest since protests erupted around a week ago. Tuesday's protest was held after people headed to the Alawi neighborhood to offer their condolences for the death of 11 people.
Videos showed protestors talking with security forces and telling them their protests were peaceful. However, activists said anti-riot police resorted to violence to disperse protests.
Some protestors were injured, according to the Ahwaz human rights' organization which posted videos on Twitter showing security forces' vehicles besieging the Alawi neighborhood.
There were also protests in the city of Hamidiyeh in west Ahwaz on Tuesday night as some videos showed people gathering in a main street in the city's downtown.
Protestors' chants condemned the racist rhetoric and the persecution and marginalization policy against Arab Ahwaz citizens in Iran.