RFL/RE – Four Arab countries led by Saudi Arabia have issued a list of demands for ending their boycott of Qatar, including requiring Doha to shut down the Al-Jazeera network and cut most ties with Iran.
---
The demands were presented to Qatar by Kuwait on June 22. The Associated Press reported that the list included 13 items, including demands that Qatar sever all ties with the Muslim Brotherhood, Hizballah, Al-Qaeda, and the Islamic State group.
Saudi Arabia, Egypt, the United Arab Emirates, and Bahrain cut relations with Qatar this month over allegations that Doha funds terrorism, and they are now giving Qatar 10 days to comply with their demands.
They are demanding that Qatar shut down all diplomatic posts in Iran, kick out any members of the Iran's elite Revolutionary Guard in Qatar, and only conduct trade and commerce with Iran that complies with U.S. sanctions, the AP said.
They also want Doha to close Turkey's military base in Qatar.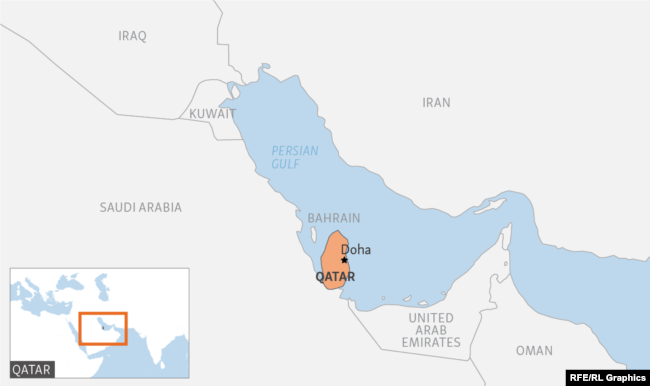 Doha did not have any immediate reaction to the list. Nor did the United States, where Secretary of State Rex Tillerson had encouraged the Arab countries earlier this week to provide a list of demands that was "reasonable and actionable."
Based on reporting by AP, Reuters, and Al-Jazeera